About Bitfinex.com
Bitfinex.com was created in 2012, initially as a P2P lending site for Bitcoin. After several changes and hacking controversies, the site rebranded and now has its headquarters in Hong Kong.
The company is iFinex, which relates to Tether, a notable stable coin pegged to the USD.
Today, Bitfinex.com not only has a lending service but an advanced platform for traders who are also knowledgeable with coding, as their platforms are open-sourced.
Top Features of Bitfinex.com
This section discusses the top features of Bitfinex.com, such as its platforms, mobile app, security, and other related services.
Platform
Exchange: A standard order book to exchange between different cryptos effortlessly.
Margin Trading: Use leverage up to 10 times. You can manually choose or allow the platform to calculate the best option. Users trade with peer-to-peer margin funding.
Margin Funding: Funding is used with assets or currencies at a chosen rate and duration. Auto-renew as desired before expiry.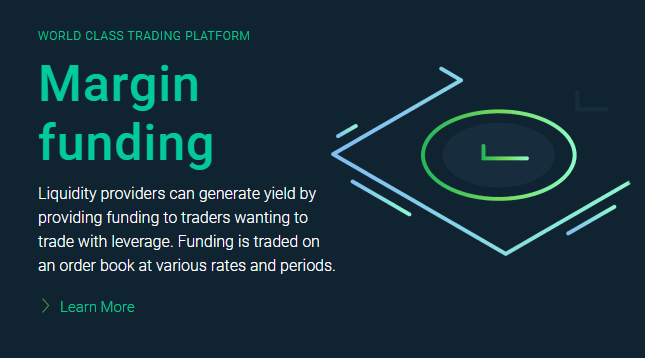 Derivatives: Mitigate risk by trading Derivative Products on their Derivatives Site—also, trade Derivative Products using the USDt0 token, obtained by converting USDt.
Advanced Order Types: This feature offers a Scale Orders tool that automatically generates multiple limit orders at a determined price range. It allows users to control the distribution of the orders without manually entering numerous orders at the same time.
Paper Trading: Emulate a master trading account using a simulated environment without depositing real funds. Great for backtesting strategies or testing new tactics.
Honey Framework: The official Bitfinex Honey Framework UI uses algorithms to execute orders, watch the market with various widgets, and build a strategy with your code. It is open-source software.
API Documentation
Bitfinex.com heavily uses API, which is short for Application Programming Interface.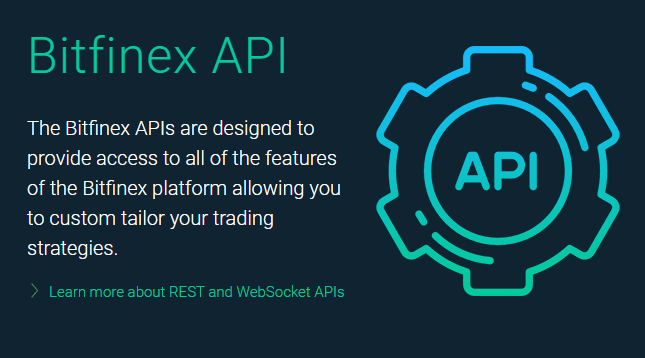 The API allows Bitfinex to be customizable while also allowing API keys for more security.
The API supports various programming languages, such as Python, Golang, NodeJS, and Ruby.
Mobile App
Bitfinex.com has a sophisticated app with a smooth interface that allows for on-the-go crypto trading.
With the mobile app, you can view orders, history, positions, portfolios at the click of a button. You can see the information at a glance for easy viewing.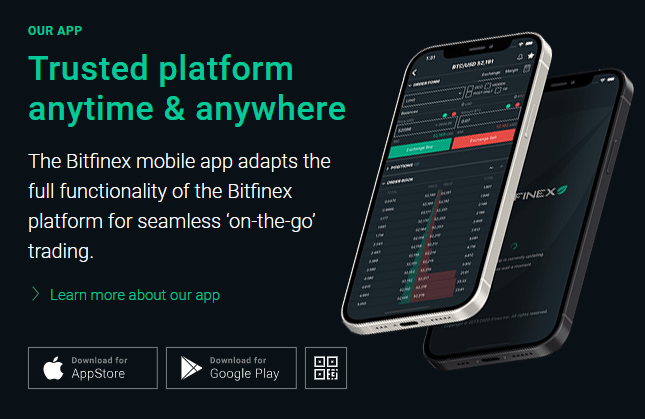 You can also manage your funding status, offers, and bigs. Check your wallets, transfer in between, and view your wallet history.
Secure your access with a setup using AP keys and a PIN or Passcode. The API key will also generate a QR code to import and log in.
Receive alerts for trade execution and prices.
Lastly, customize your settings based on your preferences.
Professional and Corporate Accounts
For those who want more features and perks, Bitfinex offers professional and corporate accounts.
They offer faster speeds, expedited verification, sub-accounts, and faster ticket response regarding customer service.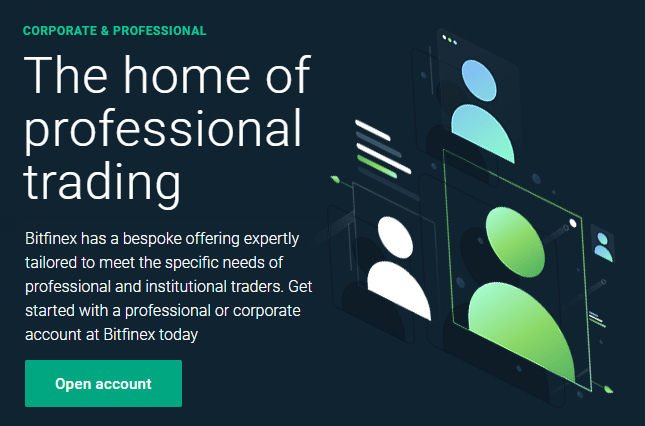 Other features include:
Increases withdrawal limits, allowing users access to "Green Lane"
Advanced security
Dedicated servers
Over-the-counter (OTC) trading
Use fiat banking deposits and withdrawal, including Tether
More advanced trading options to implement complex strategies
Bitfinex is partnered with Market Synergy, offering professionals a co-location, virtual private service, and cross connectivity.
Market Statistics
View which cryptos have had the highest volume in the last 24 hours, the previous 7 days, and the previous 30 days.
Also, view rates on margin funding to make trades accordingly.
Bitfinex Terminal
The Bitfinex Terminal is an advanced platform that has a free and paid option.
The primary purpose of the Bitfinex Terminal is to leverage decentralized technology and support an intricate peer-to-peer (P2P) system. Bitfinex claims this is the future of data sharing.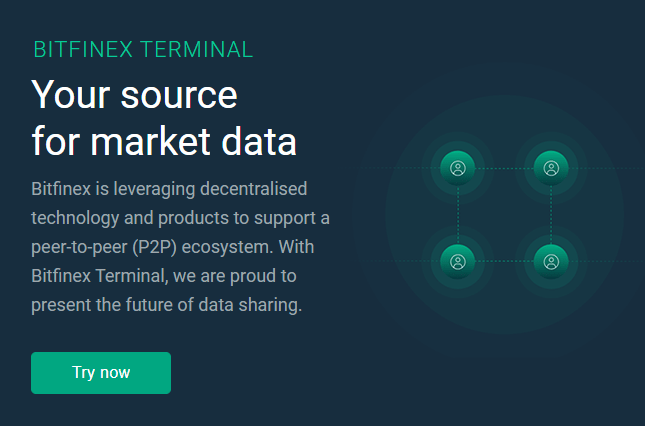 Users will benefit from the following features:
Develop strategies: Bitfinex Live Market Data streams are available for real-time strategy development.
Backtest: Bitfinex Market Data allows you to select historical frames and trades to backtest and strengthen your skills.
Machine learning: Train machine learning algorithms by subscribing to multiple streams using the order book on Bitfinex Market Data, including indexes and pricing.
Data Science: Use multiple datasets to evaluate statistics and other data to learn about the market and trading.
Discrete Log Contracts: Since the Bitfinex streams are append-logs only, customers can take advantage of power contracts and DLCs.
Research: Assess events by looking for patterns and deep correlations for a better understanding of the market.
Local-first analysis: Access data offline using Bitfinex Terminal Historical Flash Return Rate (FRR).
Security
Bitfinex.com comes with many security features due to its turbulent history, where they have learned many lessons.
Their user security involves the following options:
Two-factor Authentication: Use Google Authenticator or U2F as another verification method before logging in.
Universal 2nd factor: Use the physical FIDO U2F key for authentication.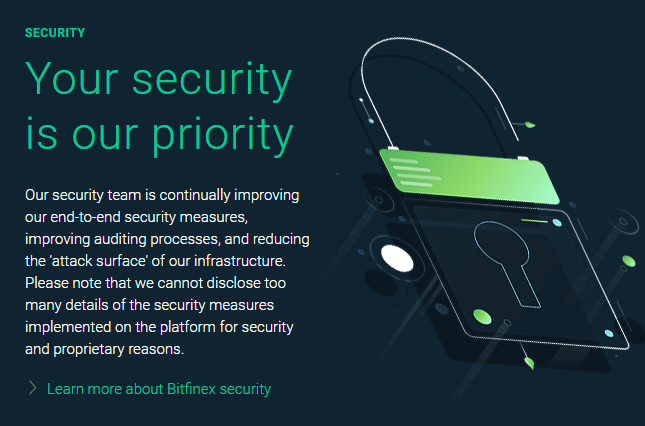 API Keys: Create an API key as a second layer of protection.
Advanced Verification: Detects IP changes, notifies you by email if they suspect mischievous activity, saves and analyzes login data to report unusual actions on your behalf.
Withdrawal Protection: Unusual withdrawals from unsaved IPs will trigger an alert. A confirmation to bypass a browser with malware. Whitelist address to ensure address only goes to the place intended.
OpenPGP: Encrypted email using PGP for extra privacy.
About 99.5% of their crypto funds are in a cold wallet not available on the platform or servers.
They continually update their system by updating Linux to the latest software and best practices. Also, they back up the database with encrypted hard drives and have protection against DDoS attacks.
Lending Service
For those with extensive holdings, there is a staking and lending service from Bitfinex.com.
The platform mainly uses automation, allowing users to lend their holdings and earn extra income easily.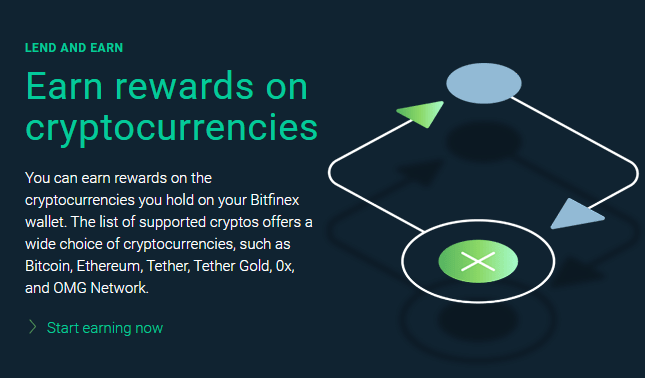 Supportive cryptos include BTC, ETHC, OMG, ZRX, USDt, and XAUt.
You can also borrow using their P2P platform, where users can borrow from others and use crypto as collateral.
Leaderboard
Bitfinex has a leaderboard that shows the best profit gains and losses on their platform, allowing others to see their information.
Traders consent to display their account numbers, with some having their Twitter account attached, meaning you can follow them.
Reporting Tool
View your progress all in one platform, coupled with tax recording. The Reporting Tool allows users to have all of their metrics accessible to make adjustments to strategies.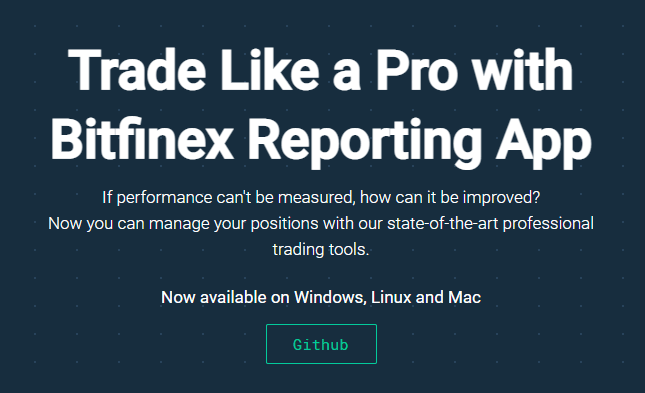 Customers can view the following features:
Average Win/Loss: View monthly, weekly, daily profits or losses in your portfolio.
Account Snapshots: View your current positions and holdings at a point in time.
Sub-Accounts: Displays all of your data from combined sources, such as ledgers, wallets, trades, with other metrics.
Panoramic View: See 11 additional reports on your metrics and a long view to get the big picture.
The Reporting Tool is available on Mac, Linux, Windows, and it is on Github.
Bitfinex Fees
There are countless fees associated with Bitfinex accounts.
Makers, who place new limit orders, receive a .10% fee. Takers, who fulfill orders, receive a .20% fee.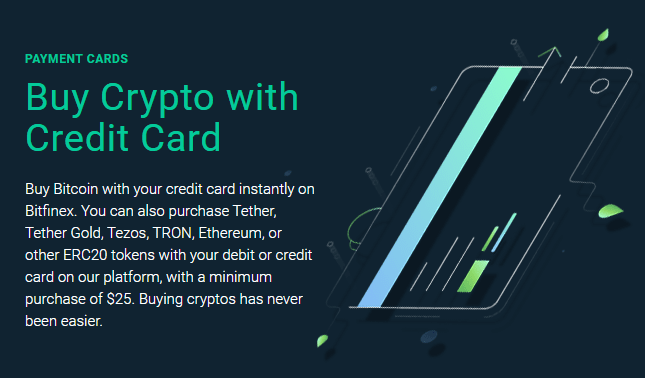 Makers can receive as low as 0% fees for large orders.
Expect a .1% deposit and withdrawal fee using bank wires.
Visit their fees page for a complete list of expenses, depending on the amount, crypto, deposit, and withdrawal method.
Customer Support
The only way to contact Bitfinex is by email. They offer their customers a knowledge base and a support center where users can submit tickets.
Reviews online are mixed. TrustPilot has users stating they received help within a reasonable time, with others disappointed in not receiving aid.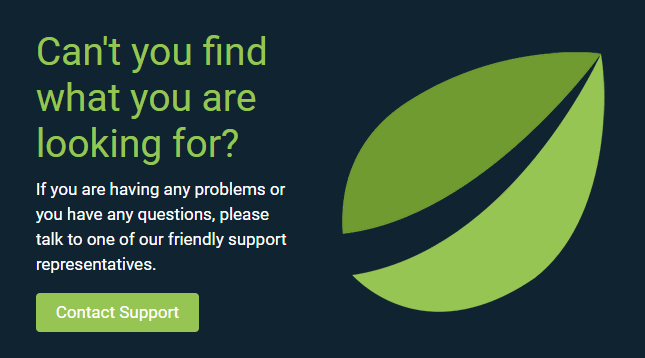 However, Bitfinex does answer to submission on TrustPilot, showing they are attentive to feedback.
Unfortunately, communications with this company prove limited despite their claim of 24/7 customer service.
Bitfinex on TrustPilot states they have a live chat, although it is hard to find or not immediately available.
Lastly, Bitfinex is active on social media, with a chance for users to express their grievances and resolve disputes.
Bitfinex Regulation
There are no known licenses or regulations for Bitfinex, meaning the company is unregulated.
Bitfinex is not available for citizens in the United States, Iraq, Ethiopia, Iran, Syria, Uganda, and Yemen.
Bitfinex is a complex platform that is not the best for beginners. Their advanced tools require knowledge of coding languages such as Node.JS. The amount of data available may also be overwhelming to novices, causing them to make poor decisions.
However, advanced users looking for customizable tools may find opportunities with Bitfinex. The market data they provide lets you see the market from all angles, including advanced metrics of your progress through paid features.
Bitfinex has a rocky past with several breaches and stolen crypto, prompting them to offer several security options. They also secure their holdings in a cold wallet and not on their servers to avoid future breaches.
Bitfinex is not regulated, although it is a popular platform with those who use advanced tools and programming.
Overall, use Bitfinex at your own discretion, as the company has high fees despite its unique platform and features.
Risk Warning: CFDs are complex instruments and come with a high risk of losing money rapidly due to leverage. 79% of retail investor accounts lose money when trading CFDs with this provider. You should consider whether you understand how CFDs work and whether you can afford to take the high risk of losing your money.