Many people find that they can earn money by trading in foreign currencies. The foreign exchange market, usually referred to as Forex, makes it possible for traders at all levels of experience to earn money by predicting how the market will fluctuate.
Forex trading differs from stock trading. Forex is a decentralized market that operates all over the world. There isn't a single regulatory body that oversees the industry.
While today's brokers use Web-based trading platforms to let clients invest money, foreign currency trading and exchanging has been a common activity since ancient times. Today's market, however, makes it easier for all people to participate and potentially profit from Forex trades.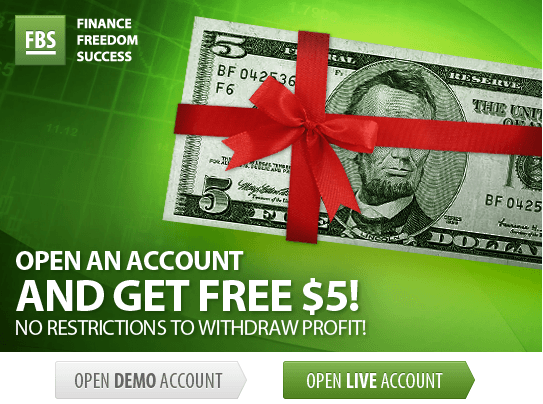 Before opening an account, it is important for interested parties to explore several options. Some companies have better reputations than others, so you want to choose an option with good security, fast trades, and strong customer services.
Introduction to FBS
FBS Markets Inc was founded in 2009 with Belize listed as its headquarters. The company says its mission is to give traders excellent levels of service while keeping up with technological advancements that affect the Forex trading industry.
FBS quickly won awards for its commitment to great customer services. In 2010 and 2011, FBS was named Best Mini Forex Broker. In 2012, the company was named the Fastest Growing Forex Broker in Asia, the Best Forex Broker in Asia, and the Best MT4 Platform.
As the company grew, it attracted even more attention from reviewers, clients, and industry insiders. In 2014, FBS won several awards, including
| | |
| --- | --- |
| Best Broker in Southeast Asia | |
| | Best Forex Broker in the Middle East |
FBS continues to satisfy its users with excellent customer services and a stable version of the Metatrader 4 platform, which has become one of the most common trading platforms in the world.
As a Forex trading platform, FBS focuses on specific features that make trading easier for people interested in Forex. The company doesn't include a lot of extra trading options for things like commodities or stocks. Instead, traders get to concentrate on getting the most from one investment option.
This isn't to say that FBS puts a lot of restrictions on client activities. FBS actually lets clients use any strategies or robots that they think will give them an advantage. Even introductory accounts let clients trade as they see fit instead of forcing them to follow a lot of complicated rules that could stump development.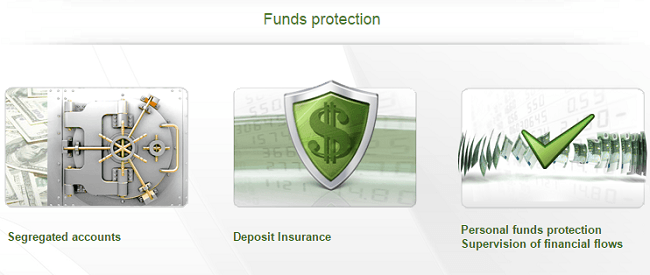 FBS Services
FBS offers four types of accounts to meet the needs of its clients. Most people choose their account types based on how much experience they have in Forex trading.
Cent Account

Micro Account

Cent accounts give beginning traders opportunities to gain experience without risking much money. Instead of investing dollars on each trade, account holders can invest pennies. Despite the low risk, FBS still gives Cent Account users the option to issue trades via any robots or strategies. People with Cent Accounts can only have 50 open positions and pending orders.

The Micro Account helps traders gain experience while lowering risk by using smaller deposits and fixed spreads.

People with Micro Accounts can have 100 open positions and pending orders.
Standard Account

Zero Spread Account

The Standard Account is designed to meet the needs of traders who have a good understanding of effective strategies. By using this account type, traders can gain more experience to hone their strategies and lower risk.

Customers with Standard Accounts can have 100 open positions and pending orders.

A Zero Spread Account is another useful option for beginners. The account also gives professionals access to an efficient system they can use to profit from market fluctuations.

Customers with Zero Spread Accounts can have 100 open positions and pending orders.
Unlimited Account

An Unlimited Account removes all trading restrictions. Customers with this account type get to act like professional traders. It's the closest thing that FBS offers to trading in the real world.

Clients with Unlimited Accounts can have unlimited open positions and pending orders.
Real account comparison table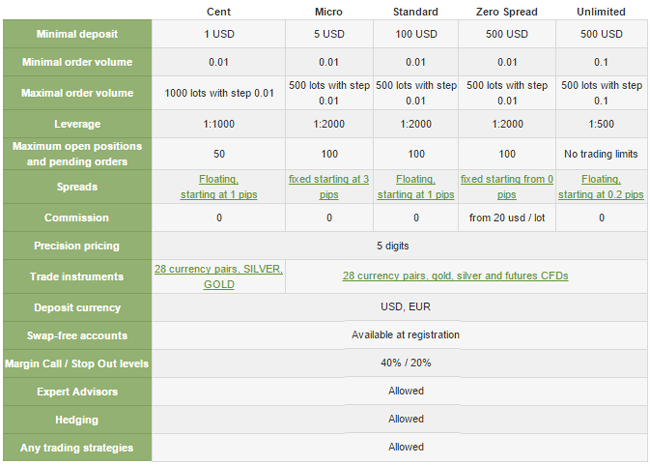 Promotions from FBS
FBS offers several promotions that can help users earn more money. Since promotions may change, it's important to review what the company offers before signing up for an account.
Some popular promotions include:
$5 for opening an account and making your first deposit

100% deposit bonus up to $20,000

A free iPhone 6 Plus 128 GB to customers with at least $5,000 in deposits and 500 lots
​
Contests for other mobile phones, tablets, and computers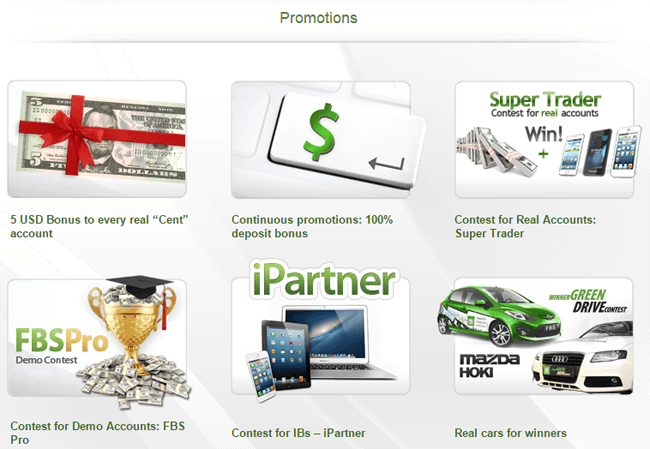 Many companies offer promotions to keep clients interested. FBS takes a unique approach that rewards clients with financial bonuses and gifts.
Comparing FBS With Competitors
FBS is one of the best Forex trading companies in the world. Its top competitors offer similar services, but most companies in the industry fall short of what FBS offers. This is particularly true when it comes to giving clients accounts that match their levels of experience. Beginners can start learning about Forex trading by opening an account with as little as $1. As they learn more about effective trading strategies, customers can move to accounts with more advanced options.
Not every aspect of FBS is perfect. FBS customer service is only open five days a week while some stay open during the week and weekend. Still, it has a wide range of services and easy-to-use features that appeal to beginning and experienced traders.
FBS Customer Service
FBS gives customers several ways to contact company representatives. Although not open during the weekend, customers can get support 24 hours a day during the workweek. FBS supports customer services through online Live Chat, email, and phone.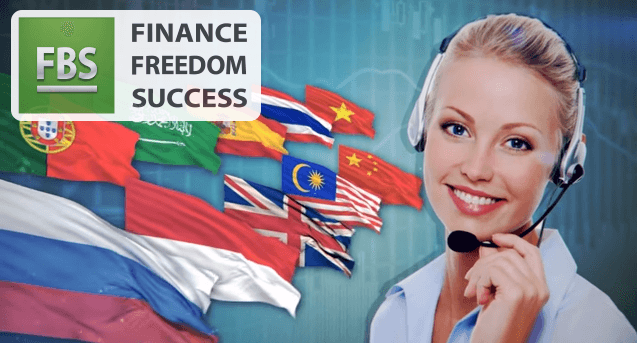 Since FBS serves traders all over the world, it has customer service representatives who speak a variety of languages, including:
Frequently Asked Questions About FBS
[+] Does FBS accept clients in the United States of America?
No. Unfortunately, U.S. residents will have to look elsewhere.
[+] What regulatory body oversees FBS?
FBS is regulated by a partnership with the Centre for Regulation in OTC Financial Instruments and Technologies (CRFIN). CRFIN puts FBS in its top group of companies.
[+] Does FBS maintain a presence on social media sites?

FBS uses Facebook and Twitter to stay in touch with clients. Customers who need assistance can ask via these platforms in addition to Live Chat, email, and phone.
Pros of Using FBS
Low minimum deposits (vary by account type)

Low spreads

Offers a variety of account types for beginning and advanced traders

Offers bonuses

Fast deposit and withdrawal options

Stable Platform that supports mobile trading

Quick order execution, usually less than one second
Cons of Using FBS
Doesn't accept clients from the United States

Only accepts deposits in EUR or USD
​
Verifying your identity is helpful, but it takes more effort than necessary
Conclusion
FBS is a reliable company that serves Forex traders in regions all over the world. It's stable trading system, low minimum deposit requirement, and fast order execution make it easy to use, even if traders don't have much experience. There are plenty of Forex trading websites to consider before making a final decision. Keep FBS in mind as you compare it with similar companies. You might come back to it later as your best option.