ForexTime is a forex and CFD broker offering services to millions of customers worldwide. It prides itself on fostering an intuitive trading experience and helps newer traders build experience through free training tools.
Keep reading this in-depth review of ForexTime.com to determine whether it is a good option for your forex and CFD trading journey.
About ForexTime.com
ForexTime, which also goes by FXTM, is a global company that made its way into the CFD and forex brokerage space in 2011. Several financial regulators oversee its operations, including the highly respected UK Financial Conduct Authority.
Alpari Group is part of ForexTime, making it a big name in the forex, CFD, and precious metals trading space. ForexTime is an award-winning company, being honored over 45 times in categories ranging from trust to technology.
FXTM has over four million clients from over 150 countries that trust its services. They offer several different accounts, letting you choose the type that best fits your trading needs and experience.
ForexTime prides itself on executing trades in milliseconds. Depending on your account type, you can set up spreads starting as low as zero pips.
Top Features of ForexTime.com
No two online forex and CFD brokers are alike, so assessing their top features is vital. Below are the offerings that make FXTM stand out to us the most.
Free Demo Account
FXTM doesn't rely on blind faith for you to trust that they offer fast trade executions and a user-friendly platform. Instead, all customers-to-be can sign up for a free demo account.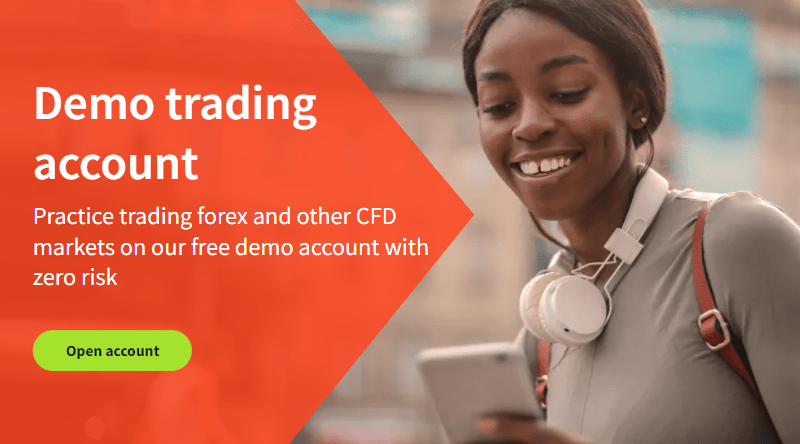 You won't have to invest a dime of your money in trading with your demo account. Instead, ForexTime will give you virtual money to test their platform and any new trading strategies you're curious about implementing. You can set up a demo account on all three of Forex's account types and use it with MetaTrader 4 (MT4) or MetaTrader 5 (MT5).
Competitive Pricing
ForexTime's spreads start at as little as zero, and their commissions are the same for Micro and Advantage Plus customers. They also charge a small interest if you perform a swap with an open trade overnight, ensuring more money remains in your pocket.
You also won't have to pay any fees to deposit money, and FXTM offers many withdrawal banking methods so that you have options for choosing among the most minimal fees possible.
Promotions and Contests
FXTM loves keeping its customer engaged by surprising them with promotions and contests, which isn't something that all brokers offer.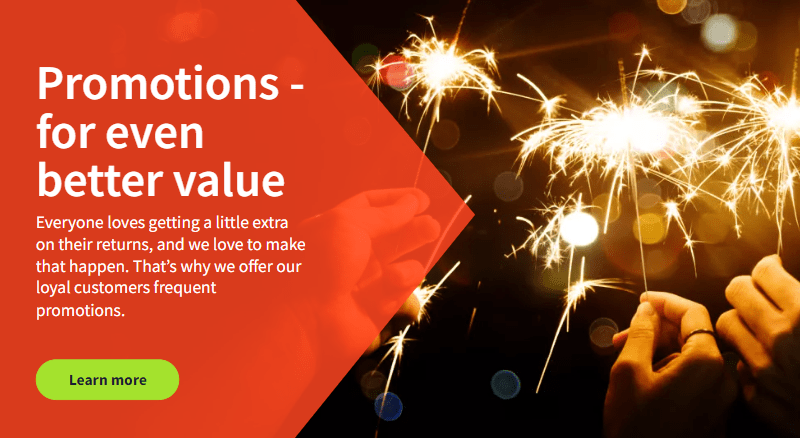 To become eligible for most of ForexTime's promotions, you simply need to be an active trader. In contrast, nearly all FXTM traders are eligible to participate in its contests, putting you up against some of the best traders they have. These contests are an exciting way to win prizes and titles you can boast about to your friends.
Several Trading Markets
ForexTime offers several different markets for trading. Its four primary categories include:
Metals and Commodities
Stocks and Indices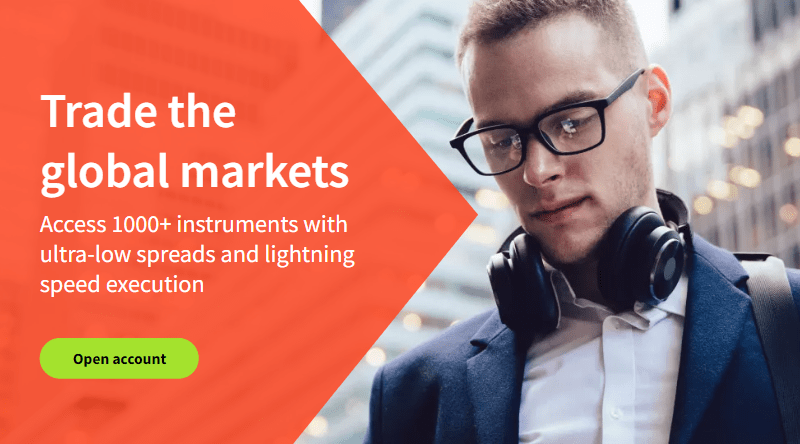 Your ability to trade some or all of these markets will depend on local laws in your country of residence. While many of FXTM's customers are happy with the range of products they can trade, we'd be remiss not to mention that mutual funds, ETFs, bonds, futures, and options aren't part of its offering.
Of the markets you can trade at ForexTime, you'll have the greatest selection of stock CFDs. They also have over 60 currency pairs for trading.
Attention to Fund Safety
ForexTime keeps your money separate from theirs. They state that they use several high-quality banking institutions to store their operational funds, so you don't have to worry about your cash overlapping into their company pot.
They also use the SSL network to ensure that all of your banking remains between you and them; SSL makes it nearly impossible for hackers to access the data you transmit over their website.
Excellent Trading Tools
Experienced traders know that the quality of tools a broker offers impacts how well they can plot their trades. For this reason, FXTM provides its customers with various free tools.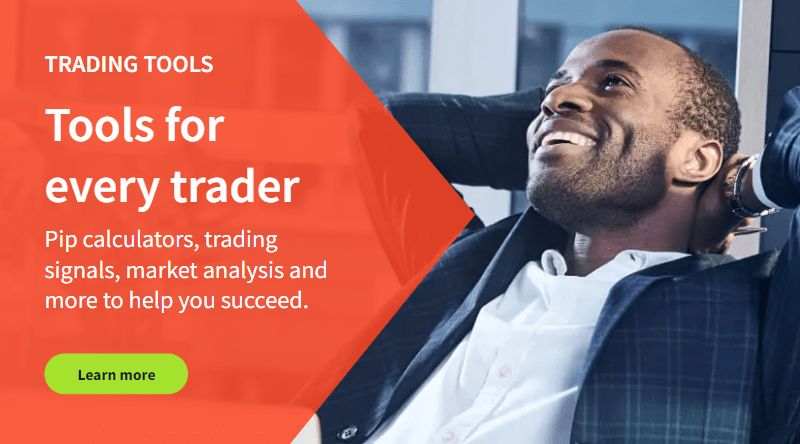 One of ForexTime's most notable tools that stands out to us is the profit calculator. It can help you determine the profit or losses you'd get from a trading position according to the market prices you set. Their pip and margin calculators are also a hit with customers.
In addition to calculators, FXTM also offers tools like pivot point strategies, trading signals, and daily market analysis.
ForexTime.com Commission
Understanding the commission that brokers charge is crucial when determining the best-fit option. ForexTime does an excellent job of keeping up with its competitors by offering competitive fees.
If you sign up with FXTM's Advantage account, you can expect zero spreads on most foreign exchange pairs. You can also access spreads as low as zero on Gold/Dollar pairs.
Both ForexTime's Advantage Plus and Micro accounts have impressive $0 commission fees. But even if you have an Advantage account, you don't have to worry about them hitting you with excessive commission; their fees range from $0.40 to $2 per $100,000 of trades.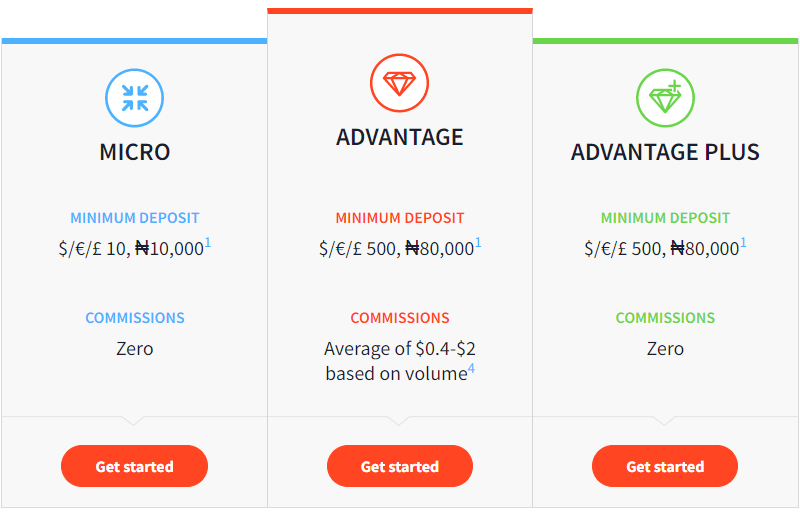 That said, like most online forex and CFD brokers, there are several nuances to ForexTime's commission structure. For example, an Advantage MT5 account involves a fixed commission of $4 per lot (a position you open and close). In that case, you'll pay a $2 commission for opening a position and $2 for closing it.
In contrast, if you have an Advantage MT4 account, you'll have flexible commission terms based on a tiered structure. So, the larger your trading volume and the more equity you invest, the lower your commissions.
For this reason, people with larger bankrolls almost always choose an Advantage MT4 account.
Since it's vital to understand spreads and commission fees before signing up with a broker, we encourage you to visit FXTM's trading commissions page for more details.
Customer Support
ForexTime offers 24/7 customer support Monday through Friday. You'll still have access to their friendly customer service team on the weekends, but it'll be in a more limited manner as follows:
Keep in mind that FXTM operates on GMT+2 (or GMT +3 if it's during daylight savings time).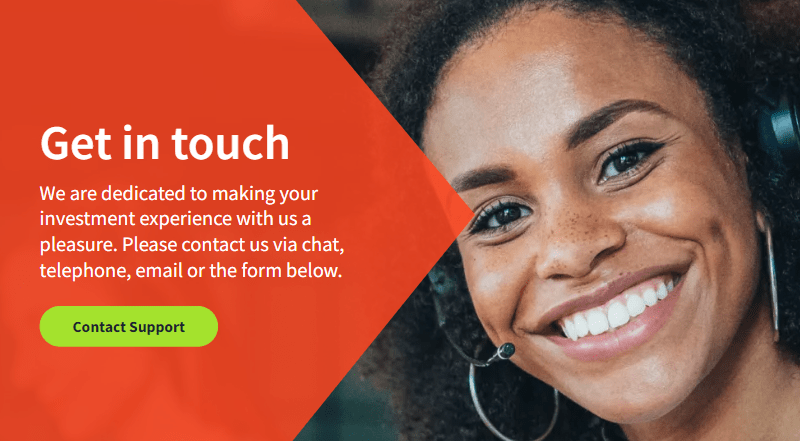 You can contact ForexTime via email, phone, live chat, or a form on their contact us page. Should you choose to call FXTM, you can use one of several numbers, including from the United Kingdom, India, Kenya, Indonesia, Nigeria, and South Korea.
We appreciate that ForexTime offers customer service in many languages, given their diverse clientele. English, Farsi, Arabic, and Hindi are some of the many tongues that their customer service agents speak.
Although we're impressed with the customer support that FXTM offers, the only item that would make them outstanding is if they provided 24/7 support on the weekends as well as the weekdays.
ForexTime.com Regulation
ForexTime has several regulating bodies, with the United Kingdom's Financial Conduct Authority and Financial Services Commission in Mauritius among them.
Being an FXTM customer means having coverage with The Financial Commission's compensation fund. The fund serves as an insurance policy, protecting ForexTime customers in the event of a dispute. You can receive up to $20,000 Euros if you win a dispute, which The Compensation Fund determines.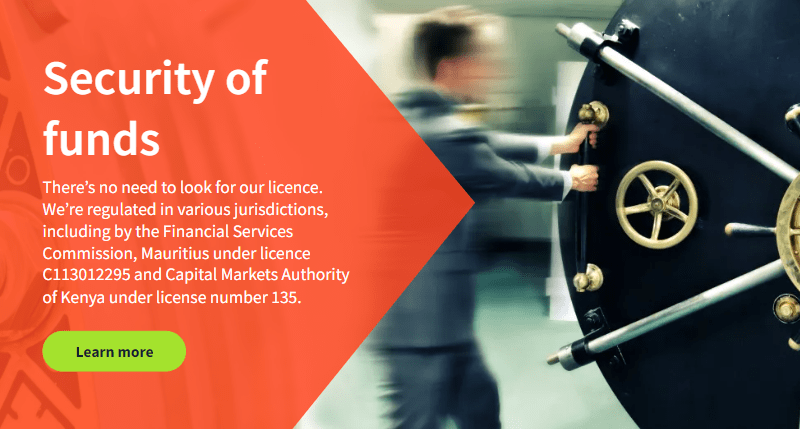 That said, it's crucial to note that you aren't entitled to money from this fund if you lose money via standard trades. Instead, you need to prove to The Compensation Fund that there was foul play involved or trade lag time that was FXTM's fault for your case to qualify.
Although most people around the world can access ForexTime's brokerage services, traders from a handful of countries can't. Some of these banned countries include the United States, Canada, Japan, and Brazil.
Final Thoughts
ForexTime is a strong contender for people from most countries seeking a regulated online broker for trading forex and CFDs. They have over ten years of experience in trading and regulators to ensure they run a fair business.
Although some traders might feel limited by the number of products that ForexTime offers, many others appreciate the familiarity of being able to use the MT4 or MT5 software.
If, after doing your due diligence, you decide that ForexTime is the best-fit online broker for your trading interests, you can open an account today.
Risk Warning: CFDs are complex instruments and come with a high risk of losing money rapidly due to leverage. 79% of retail investor accounts lose money when trading CFDs with this provider. You should consider whether you understand how CFDs work and whether you can afford to take the high risk of losing your money.