Finding the best-fit online foreign exchange and CFD broker is no small feat, given there are many choices available. But here's the good news: Fortrade is a reputable brokerage company with several regulatory bodies monitoring them.
While Fortrade has many excellent qualities, we'll highlight a few areas you should consider before signing up with them. We hope you'll know whether they're the right trading platform for you by the time you finish this article.
About Fortrade.com
Fortrade launched in 2013 as an online foreign exchange and CFD trading platform, putting the power of trading into its customers' hands. They originally started their operations out of the United Kingdom, giving its users peace of mind, coupled with regular audits by Fisher Sassoon and Marks.
Since then, Fortrade.com has expanded into several other global markets. They have licenses in countries such as Australia, Belarus, Canada, and Cyprus.
By signing up with Fortrade, you'll have access to nearly 300 stock CFDs and over 50 currencies. You can also trade several ETFs, indices, and commodities.
Unlike many foreign exchanges and CFD brokerage companies that cater to advanced or beginner traders, Foretrade serves both.
Top Features of Fortrade.com
Every online broker has some qualities they're known for. So, below are some of the most notable features of Fortrade.
Simple Trading
Fortrade has done an excellent job designing its technology so that it's easy and engaging for beginners and advanced traders. As a result, most customers that visit Fortrade's platform don't feel overwhelmed by an influx of charts, tools, and resources.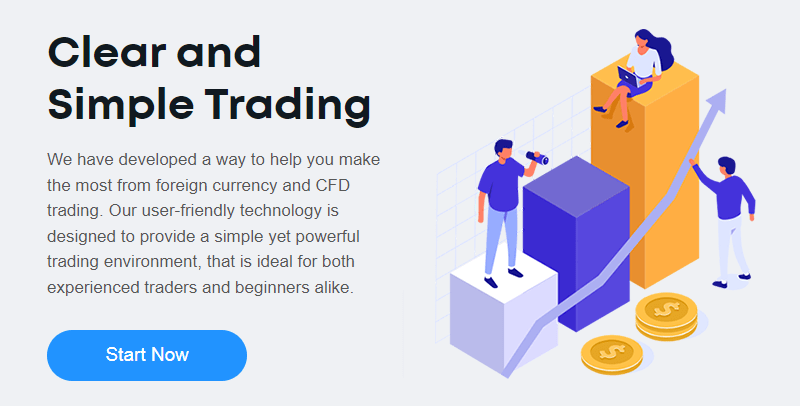 Instead, Fortrade offers these items while keeping a clean user interface. Therefore, it isn't as intimidating for new traders to navigate.
Leverage Choices
You can leverage up to 1:30 at Fortrade, but the amount of leveraging depends on the type of asset you trade. For example, traditional currency trading offers the full 1:30 while Fortrade offers only 1:2 leverage for cryptocurrency.
Several other assets fall between these numbers, with indices and metals having a maximum 1:20 leverage and bonds and commodities a 1:10 leverage. That said, many Fortrade customers choose to trade without leverage because it's risky and can cause more significant losses than trading without it.
Fast Executions
There's nothing more painful than setting up what would have been a profitable trade but losing money because of a lag in a broker's transaction time. Luckily, such situations are few and far between at Fortrade.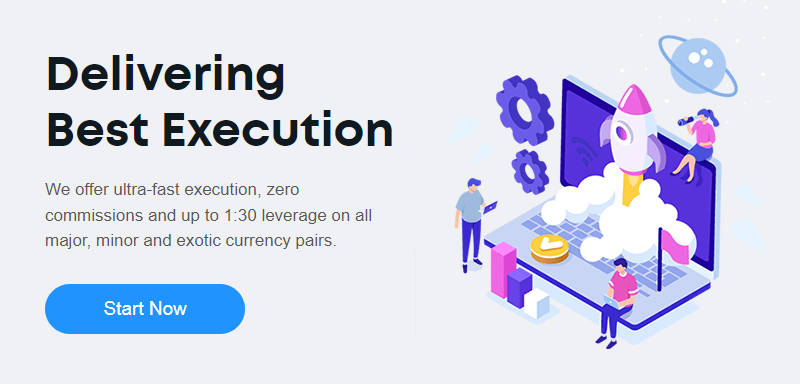 That's because Fortrade places the trades you request within milliseconds, helping you increase your chances of more profits or putting the plug on excess losses. Furthermore, you'll be able to execute buy and sell orders with the click of a button, saving you even more time.
Mobile Functionality
You can take advantage of the same Fortrade software on your mobile device as on your desktop. To do so, you'll need to download both the Fortrade app and MetaTrader 4 app on your Android or iOS device.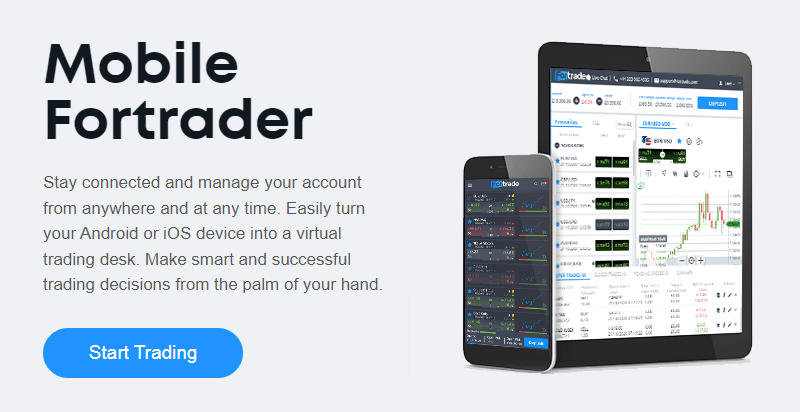 What we love about Fortrade's mobile app is that you can perform one-touch trading and have push notifications at your fingertips so that you never miss a potentially profitable trade.
Trading Academy
Fortrade's Trading Academy sets it apart from many of its competitors. So whether you'd like to register for a live webinar to stay up-to-date on the latest Fortrade products and market conditions, or you want to take your time going through pre-recorded training videos, you'll have all this and more at your fingertips.
There's no customer that Fortrade hasn't thought of when designing its Trading Academy; they offer trading courses for beginners and experienced users. They also provide a glossary of trading vocabulary and free eBooks on CFD and forex trading.
Trading Tools
Every decent forex and CFD broker provides its customers with trading tools, and Fortrade excels in this. So, whether you want to calculate swap rates, pip values, or see currency conversions, you'll have free online calculators at your fingertips.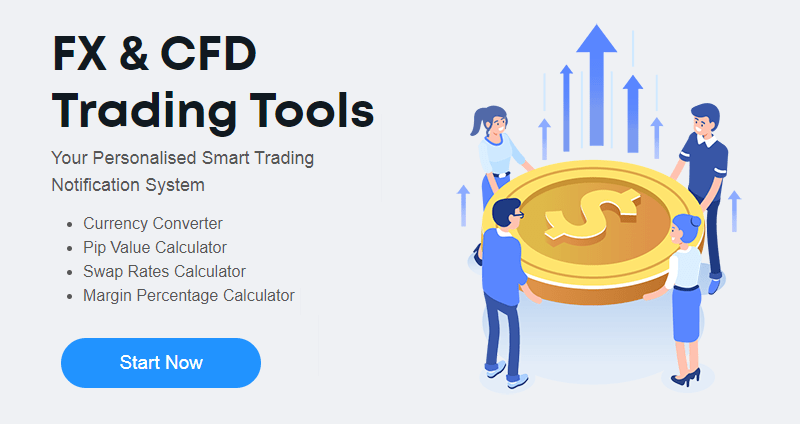 You can also use Fortrade's margin percentage calculator, something we highly recommend if you plan on trading leverage. You'll be able to play around with your position size in real-time to see how it would impact your bottom line if you choose to execute the trade.
Market Analysis
Fortrade makes getting financial news easy on its customers by offering a news and market analysis page where you can see a daily market review, weekly analysis, and microanalysis.
Such information is vital for planning your next trades, giving you food for thought for possibly reframing them and having a feel for the overall market sentiment. Fortrade even offers an economic calendar where you can see critical global events happening anywhere from now to within the month.
Demo Account
If you're on the fence about Fortrade, or if you've already decided they'd be a good fit for you, we encourage you to sign up for a demo account before creating a real account.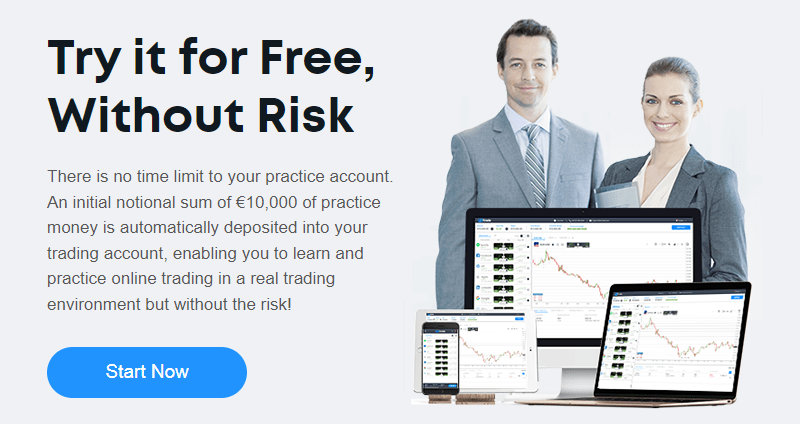 Fortrade's demo account is a risk and cost-free way to give their platform a try using $10,000 in virtual money. You'll be able to use this virtual currency for practicing trades and getting a feel for using Fortrade's platform. But, unfortunately, Fortrade doesn't let you keep any profits you may make.
However, practicing new trading strategies with their demo can be a lifesaver to help you hone your skill before going at it with your own money.
Fortrade.com Commission
We won't beat around the bush—Fortrade doesn't offer the lowest commission rates in the online broker space. Nevertheless, not all online brokers are reliable, so many Fortrade customers are happy to pay a little extra for the peace of mind of a well-regulated and respected company.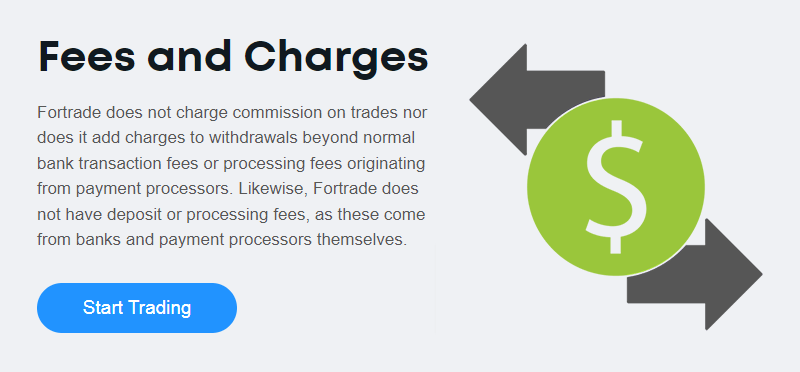 Fortrade includes its commission as part of its spread, which is why you won't see them advertising zero pip spreads like some competitors. The average spreads on most mainstream currency pairs range from two to three pips.
That said, you can get lower spreads for gold and the NASDAQ.
As is typical for many online brokers, overnight rollover and inactivity fees may apply. So, make at least one trade with your Fortrade every six months. Otherwise, they'll charge you a $10 fee.
Customer Support
Fortrade has an extensive customer support team to assist its global client base, although they don't operate 24/7. You can contact them via any of the following ways:
Personally, we enjoy the live chat feature since you'll have access to fast and documented responses. However, email or the online form is ideal if you want to attach supporting documents to help with any questions you have.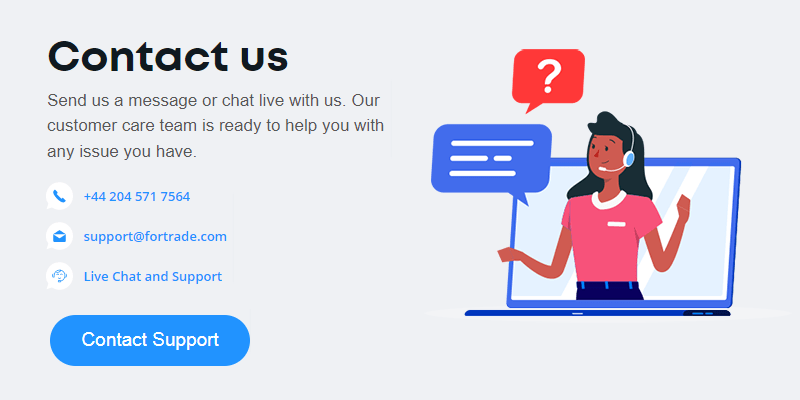 As for telephone numbers, Fortrade offers over a dozen options. That way, you can contact someone who speaks your language, and you don't have to worry about excessive international fees.
We recommend checking out Fortrade's FAQ page if you have basic questions. They offer several categories with some of their customers' most common questions.
So, whether you're curious about banking procedures, identification documents, dividends, and more, there's a high chance you'll be able to find your answer on Fortrade's FAQ page.
Fortrade.com Regulation
Fortrade takes its customers' safety seriously, which is why they have several people regulating them. Since they started in the United Kingdom, Fortrade's primary regulator is the Financial Conduct Authority (FCA) with a Firm Reference Number (FRN) of 609970.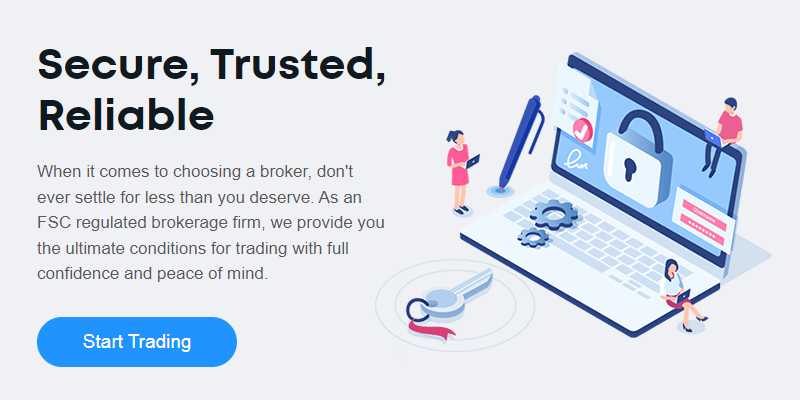 The FCA not only monitors Fortrade's center in London, but Fortrade also has regulators in Canada, Australia, Cyprus, and Belarus.
Other regulating bodies that ensure Fortrade remains in good standing for its trustworthiness and honest business practices include:
Australian Securities and Investments Commission (ASIC)
Cyprus Securities and Exchange Commission (CySEC)
Investment Industry Regulatory Organization of Canada (IIROC)
National Bank of the Republic of Belarus (NBRB)
Needless to say, with so many regulators breathing down its back, it's unlikely that Fortrade will shut its doors and run off with your money.
Final Thoughts
Fortrade offers excellent tools and resources to help beginner traders dip their toes into the forex and CFD world while helping intermediate and advanced traders hone their skills.
Most people across the globe can legally access their services and feel at ease knowing that many regulating bodies monitor Fortrade to ensure they uphold fair trading practices.
Although Fortrade doesn't offer 24/7 customer service, the extensive information on their website can usually tide over customers until they hear back from a representative. So, if you decide that you want to give Fortrade a try, we encourage you to sign up for a demo.
Risk Warning: CFDs are complex instruments and come with a high risk of losing money rapidly due to leverage. 79% of retail investor accounts lose money when trading CFDs with this provider. You should consider whether you understand how CFDs work and whether you can afford to take the high risk of losing your money.