The global online trading market continues to grow at an unprecedented rate.
In 2021, the market was valued at nearly $9 billion, which is expected to double by 2031.
As markets expand, so do the number of available products and services—but not all platforms are created equal.
Unfortunately, many people simply need to learn how to determine which trading platforms are legitimately lucrative and secure and which are not.
As an avid investor, I've tested and researched most trading platforms, and IG is one of my favorites.
Use my comprehensive review of IG.com to learn more about this top-quality platform and everything it offers to new and experienced traders.
About IG.com
IG.com is a global online trading platform that operates under the umbrella company of the IG Group.
The IG Group, established in 1974, is a publicly traded, low-risk platform that has catered to forex and CFD trades for nearly 50 years.
With so much experience in the realm of forex trading, IG offers unparalleled educational resources and particularly lucrative opportunities. The platform has won numerous awards from third-party websites and reviewers. It participates in the FX Global Code of Conduct, which promotes ethical practices among trading market platforms and brokers.
According to the IG Group, IG.com now serves over 178,000 clients worldwide, and the company has offices across 16 different countries.
IG is popular among residents of the U.K., New Zealand, Japan, and the U.S., so the company offers specific platforms for each region.
IG's impressive track record has been relatively unblemished, and the company enjoys a reputation for safe investment practices and low-risk opportunities.
Top Features of IG.com
IG.com offers some of the best features of all the platforms I've used. The platform is an excellent starting point for beginners, but it also provides advanced features that cater to experienced traders.
Consider the features of IG.com below before making your decision.
Investment Offerings
The most important feature of any trading platform is its breadth of offerings.
IG.com offers many trading opportunities across many different markets.
IG's U.S. trading options differ from its international options, so consider this when evaluating your choices.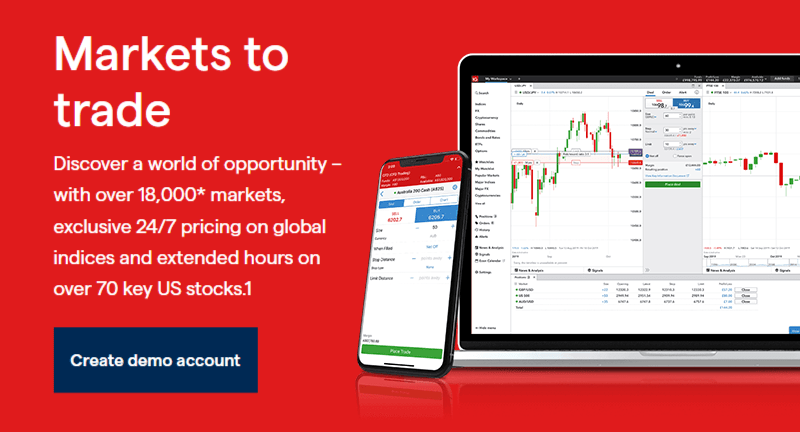 International investment products include:
Forex trading (CFDs and Spot)
Forex pairs
Commodities
Bonds
ETFs
Options
Interest rates
U.S. stock trading
International stock trading
Social trading
Cryptocurrency (CFD)
In the U.S., IG's product line focuses mainly on 80+ forex spot trading options, including:
Majors & minors
Emerging markets
With nearly 20,000 total tradeable symbols, IG.com offers more opportunities than most other platforms.
Remember to choose your platform based on your country since IG has different entities for U.S., U.K., Japan, and New Zealand residents.
Regulator Authorization
As many traders know, you can determine a lot about a platform's safety from the institutions that authorize its use.
Among the institutions that have authorized IG are:
The Financial Conduct Authority (FCA)
The Australian Securities & Investment Commission (ASIC)
The Swiss Financial Market Supervisory Authority (FINMA)
Monetary Authority of Singapore (MAS)
Japanese Financial Services Authority (JFSA)
Commodity Futures Trading Commission (CFTC)
While many other platforms are restricted in certain countries, IG is available in many different areas worldwide.
Security Features
IG.com is one of the most secure trading platforms I've used. The company offers many protective features, like negative balance protection, available to E.U and U.K. clients (but not U.S. clients).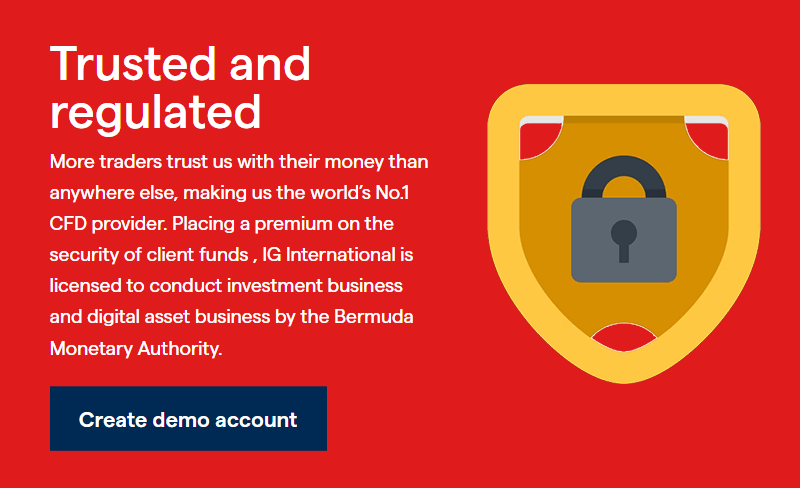 On the app, you can use two-factor authentication, facial recognition, and touch ID to log in and out and protect your data.
Additional security features may differ depending on where you are located, so keep this in mind when assessing your risk in using this platform.
Educational Resources & Community
IG.com offers better educational resources than most other apps on the market.
IG has its news, research, data, and education portal, IG Academy, and it offers more comprehensive and digestible information than any other.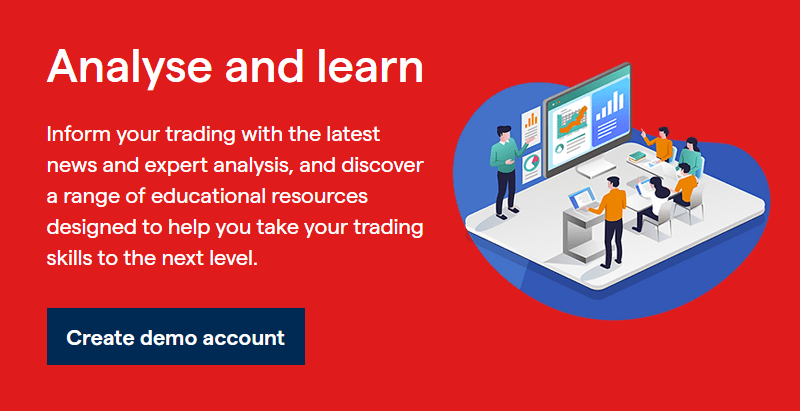 IG Academy offers basic trading information, how-to guides, training videos, tips and hacks, advanced trading strategies, and more.
The online community has a forum where you can converse with other traders and share best practices and tips.
IG.com also provides live shows via IGTV.
IG places a particular emphasis on education and research so that you can count on the quality of its education portal.
Mobile Trading Apps
IG offers several comprehensive mobile trading apps that have an impressive array of features for most traders.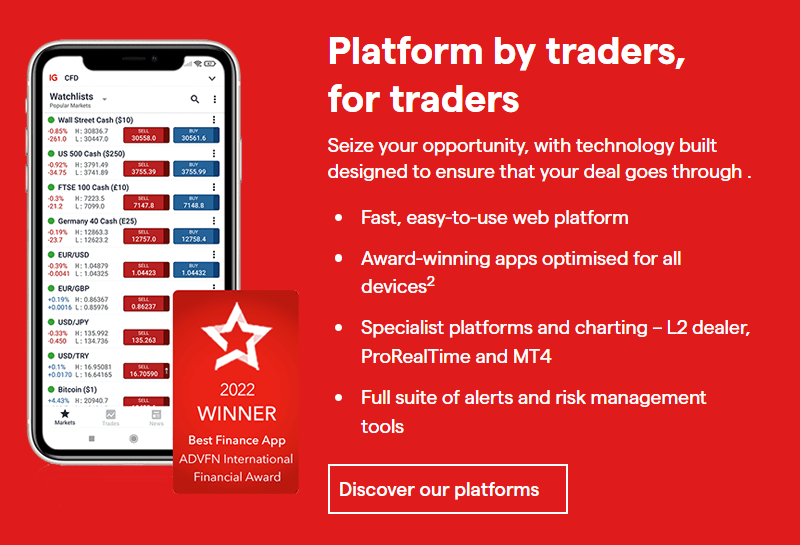 The MetaTrader 4 app is a mobile trading platform that is incredibly easy to use and intuitive.
IG Trading (IG Forex) is a mobile app that allows users to trade forex specifically.
The IG Academy app is a mobile application that offers educational resources for traders using the IG platform.
The IG Access app is for account security features.
Each app is straightforward to use, and most offer helpful educational videos that are succinct and jam-packed with information. I recommend IG Academy to most traders starting in the industry since it provides a comprehensive overview of trading—mainly forex.
IG.com Costs
IG.com has a very competitive cost structure.
Active trader pricing on direct forex accounts is particularly advantageous for US traders.
IG makes money from trades that cross the bid/ask structure, and clients must pay a commission when trading CFDs. However, this commission charge is added to one side of the spread.
The minimum spread on IG's platform in the United States is 0.8 pips, and it advertises the average spread range between 0.9 and 5.4 pips.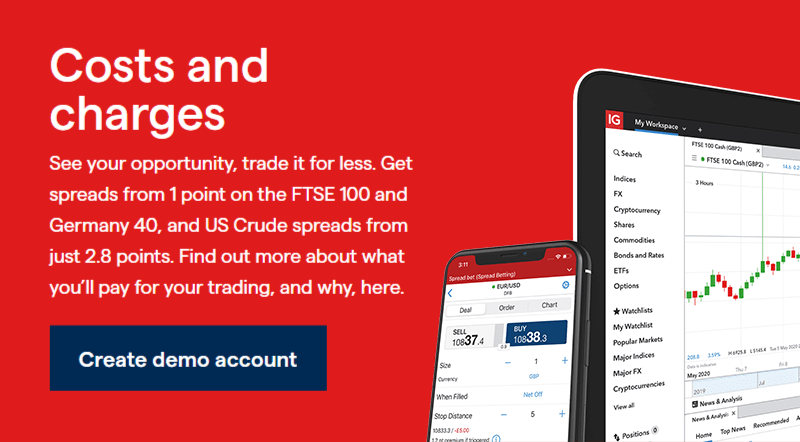 The minimum deposit amount hovers around $250.
IG also charges swap fees for overnight holds, and there is an inactivity fee of $12 a month—but it only kicks in after 24 months of inactivity.
Lastly, I incurred a $15 charge for withdrawals via withdrawals, which wasn't too big of a deal but is good to keep in mind.
Customer Support
IG offers top-quality customer service.
Its expert customer service team is easily accessible online or by phone. In the U.S., IG's customer service arm is available 24 hours a day, five days a week, far more than most competitive platforms allow.
You can also easily reach IG.com on Twitter or other social media platforms.
IG.com offers highly responsive, professional, and educated customer service help, so you can count on getting answers to your questions without issue.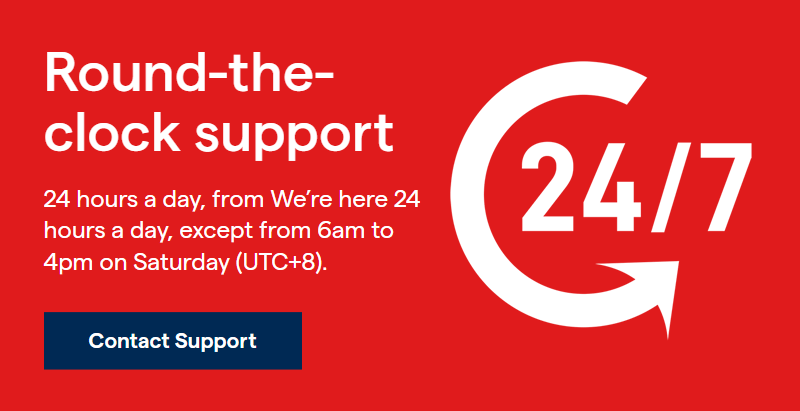 The company offers so many educational resources, training opportunities, and FAQs on its web pages that you can answer your questions before you even need customer support.
If you do, however, you can benefit from support across several different languages and mediums of communication.
Along with a multitude of educational material and a variety of playlists on its YouTube channels, IG.com also provides its own internal programming through IGTV.
IGTV is a great instructional tool because it has weekly podcasts and numerous weekly webinars. The Technical Analysis Masterclass, for example, is one of the live training subjects that IG staff members also cover. Webinars are categorized by expertise level to make it simple to find what you need.
IG.com Regulation
IG.com is registered with CFTC and is listed as an NFA member. Additionally, the FCA in the U.K. has authorized and regulated both IG Markets Ltd and IG Index Ltd. These are regarded as the world's top regulatory bodies.
Benefits of IG.com
IG.com is ideal for anyone seeking to trade CFDs and U.S. clients who want to change in the forex markets.
IG offers competitive spread costs, a user-friendly interface across all platforms and apps, and tons of educational resources that can help nearly anyone learn the basics of online trading.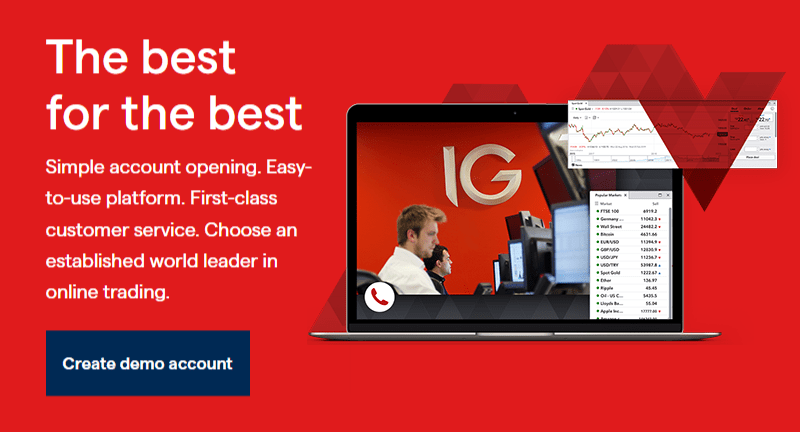 Additionally, IG users can benefit from the following:
A broad range of trading options
Many regulatory bodies overseeing IG.com
Protective security features
A robust educational portal with news and research to guide decision-making
Protections for U.K. and E.U. clients
Options for U.S. clients
Remember that features of IG may vary depending on your country of residence, so consider this when using this platform.
Final Thoughts
If you're contemplating using a digital brokerage platform, consider using IG. This platform offers unparalleled trading packages, educational resources and tools, and a broad range of trading markets.
It's among my favorite trading platforms in the arena right now, and I recommend it to most new and experienced traders alike.
Risk Warning: CFDs are complex instruments and come with a high risk of losing money rapidly due to leverage. 79% of retail investor accounts lose money when trading CFDs with this provider. You should consider whether you understand how CFDs work and whether you can afford to take the high risk of losing your money.