FP Markets is an Australian CFD and forex broker that you can trade on. It has some of the lowest fees, superior informational resources, and top-notch trading opportunities.
This comprehensive review will help you decide if FP Markets is right for you.
About FPMarkets.com
FPMarkets.com is a one-stop destination for trading CFDs using forex, shares, indices, commodities, and cryptocurrencies. It's an Australian platform where you can trade foreign currencies and contracts for differences.
This company aims to be a low-cost forex broker with a diverse and robust platform full of opportunities. They have over 9,000 tradeable symbols on Iress and a minimum initial deposit of about $100 (AUS).
The company began in 2005 regulated as one tier-1 jurisdiction and one tier-2 jurisdiction, meaning it's considered a safe broker with an average risk level for financial loss when trading forex and CFDs.
The site uses the MetaTrader suite and spreads supplied by the company's commission-based Raw ECN account. People love this company because of its low trading costs, including commissions and fees. You can open an account and start trading quickly and efficiently, and the site also gives you access to helpful educational tools if you're new to this type of trading.
Best Features on FPMarkets.com
FP Markets lets you participate in many markets and different kinds of trades. Below are the top trading opportunities and features you can use on FP Markets.
Forex
Forex is one of the top features of FP Markets. Foreign exchanges allow people to trade on a global market using multiple currencies. FP Markets offers more than 60 forex currency pairs, giving you trading flexibility and creating more opportunities.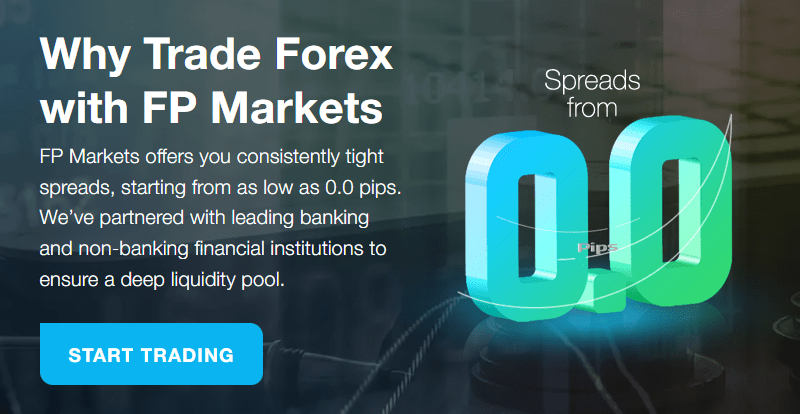 You can trade on spreads from 0.0 pips and leverage options up to 30:1. The forex market is open 24 hours a day on business days, and FP Markets has an award-winning multilingual support team ready to help you at any moment.
Shares
If you want to trade share CFDs, FP Markets is a superb place to trade in more than 10,000 Australian and international share CFDs. FP Markets allows you to trade stock CFDs on the largest and most famous global companies.
Share CFDs across global markets and reap the benefits of price movements! FP Markets gives you the power to trade stock CFDs and share CFDs on two robust and powerful platforms. And you can do everything from the same trading account, keeping things streamlined.
Indices
Partake in 19 global indices on the FP Markets platform. They make these indices available through index contracts for differences on world-class trading platforms. You can participate in the top international stock markets and trade CFD indices futures from margins starting at 1%.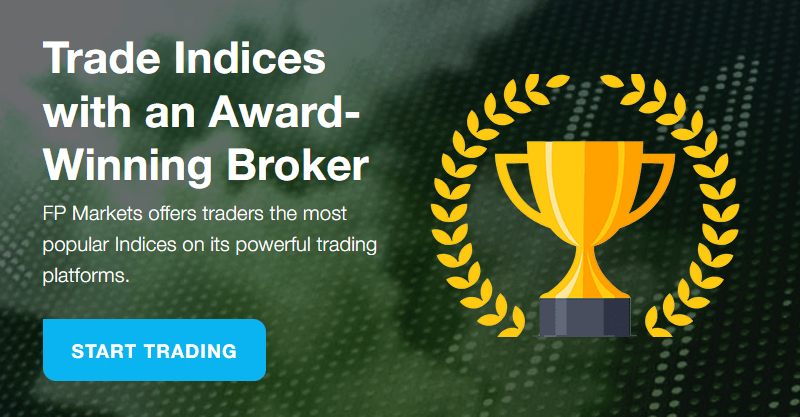 Access to these indices gives you more trading opportunities and lets you trade bearish and bullish price moves. Thanks to the competitive leverage on the FP Markets platform, you only need a small investment to increase your exposure.
Commodities
Trade commodities like coffee, natural gas, or corn! You can leverage up to 30:1 and choose from a wide range of options, ranging from metal to energy to agriculture items. You have the flexibility to enter and exit trades as you please as long as the market is open.
FP Markets will not manipulate prices or give requotes, allowing you to benefit from low-margin, low-cost trading. Trade in any direction you want; sell short or go long; you have all the power!
Bonds
You can start trading bonds on FP Markets in just minutes. They give you access to over 10,000 financial instruments, trading news, economic calendars, technical indicators, analytical charts, automatic opening and closing positions, and more!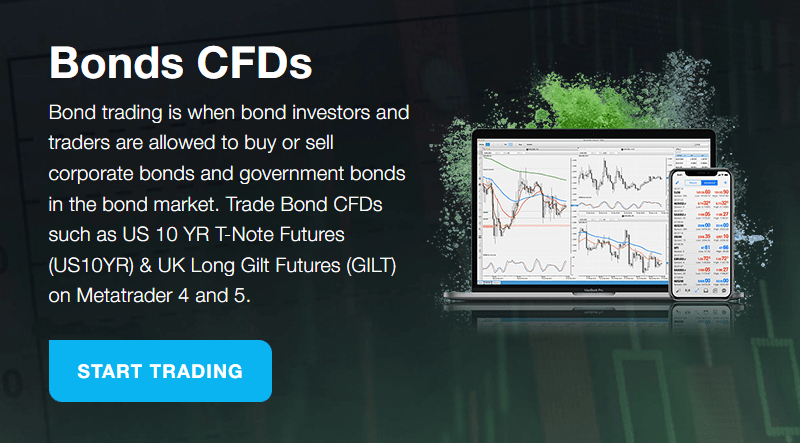 You can trade emerging market bonds, mortgage-backed bonds, municipal bonds, government bonds, corporate bonds, and bond indices. Even if you're not familiar with trading bonds, FP Markets gives you the tools to understand the exchange and make some money.
Metals
On FP Markets, you can also trade the spot price for precious metals against the US dollar or Australian dollar. The currency pair leverage is 30:1, and you get exposure to all available global prices on trading gold CFDs and silver CFDs.
You have the power to trade in any direction, short or long, on powerful platforms like MetaTrader 4 (MT4), MetaTrader 5 (MT5), and Iress. Again, when you create an account and start trading metals CFDs, you get access to a wealth of helpful resources and trading tools.
Reasons to Join FPMarkets.com
If the features above aren't enough to convince you that FP Markets is a great place to trade, below are a few more reasons to join this phenomenal platform.
MetaTrader
MetaTrader is a popular and reputable trading platform that was established in 2005 by MetaQuotes. It's common among forex traders and offers excellent customizability, so you can trade how you want to.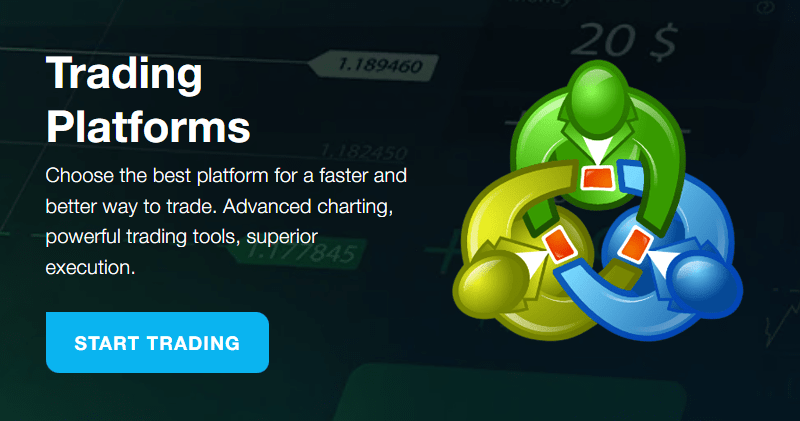 This electronic trading platform is licensed to foreign exchange brokers, like FP Markets. FP Markets then makes the trading software available to its clients. Access to MetaTrader is one of the best reasons to join FP Markets and enhance your trading experience.
Low Cost
One of the best reasons to use FP Markets is the low fees. Compared to similar trading platforms that highlight forex trading, FP Markets is very affordable and reasonable. They do not charge account fees or inactivity fees.
Their pricing is transparent and competitive, and investment requirements are often low. FP Markets finished Best in Class in 2023 for both MetaTrader and Commissions and Fees, exemplifying how low the cost of using the platform is.
Iress
FP Markets also uses Iress, another software designed for financial services. The software has over 200 integrations, 300 data feeds, and 500,000 global users. It functions as a financial database, providing traders with real-time news, research, and analytics from over 1000 markets around the world.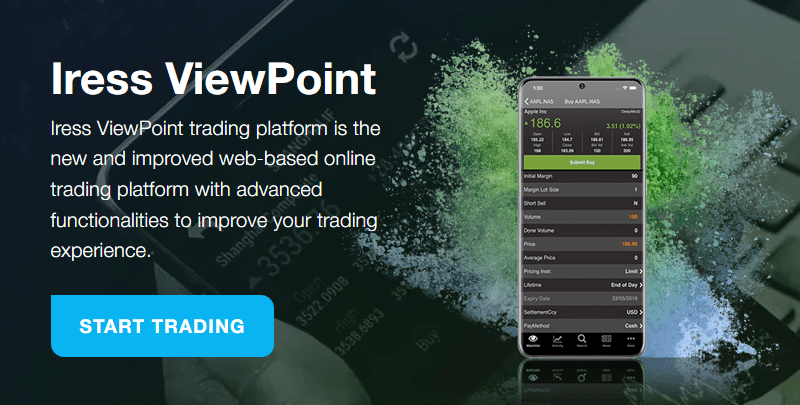 Having Iress on the platform greatly enhances trading performance, so the platform runs smoothly and is enjoyable for users. Many people choose FP Markets because access to Iress means they'll have the most up-to-date trading and financial information to help them make informed decisions.
Fast Operations
Almost all FP Markets users report being thrilled with the signup process. You can create an FP Markets account in minutes and start trading right after your initial investment goes through. Trades go through quickly and funding is also simple.
Deposits are fast and withdrawals are easy, so you can get your money without issue. Some trading platforms are complicated when you first get started, but FP Markets keeps things simple and clear so you can start trading without all the setup hassles.
Education Tools
As mentioned, FP Markets is extremely generous with its educational resources and tools. Whether you've been successfully trading for decades or are new to the game, these educational tools can help you hone your eye for excellent opportunities and deals.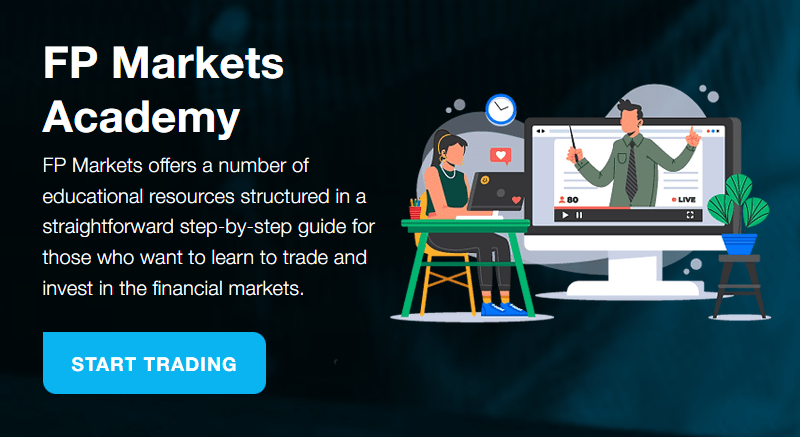 FP Markets also has features that keep you informed on global financial news and changes. So you can review up-to-the-minute information before making any major decisions.
Average Risk
The average risk level may not seem like an excellent rating, but for the low fees and plethora of trading opportunities, FP Markets has superb security and a stellar reputation. They have the proper licensing and high-quality protection on their site, so you can trade on the foreign market with confidence!
FPMarkets.com Cost
While FP Markets is one of the lowest-cost trading platforms for forex and CFDs, they still have some fees and requirements to be aware of.
Minimum deposit: $100 (AUS)
Inactivity fee: $0
Withdrawal fee: $0
Average spread EUR/USD: 1.2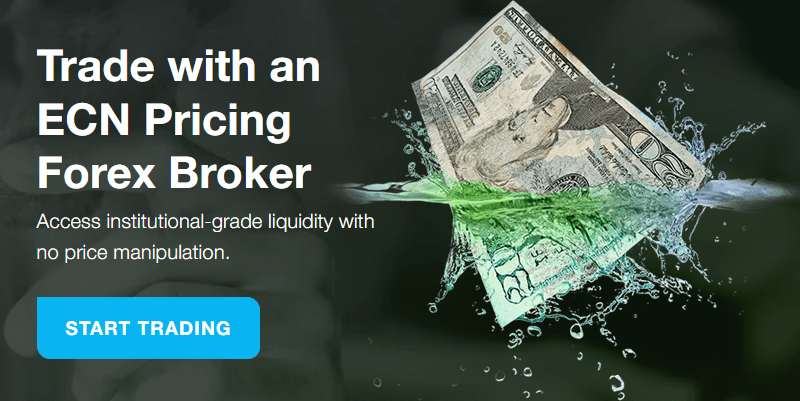 The platform charges very few fees and offers an average commission of 30:1, but it can change depending on the market. In addition to keeping their fees low, FP Markets will also cover fees charged from MT4 or MT5 trade accounts and most other visible fees.
FPMarkets.com Customer Support
FP Markets offer outstanding customer support as long as the markets are open. They have a live chat feature, several customer service numbers, and a support email. People report that interactions with the customer service team are always professional and helpful.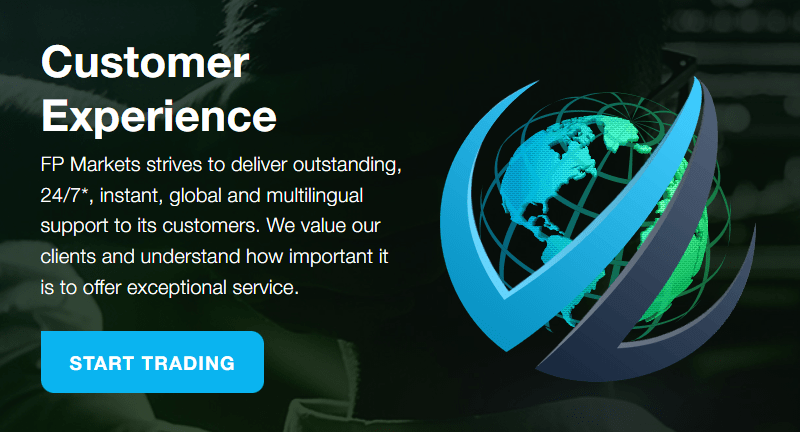 FPMarkets.com Licenses and Regulation
FPMarkets.com is fully licensed for forex and CFD trading. It is regulated in Australia by the Australian Securities and Investments Commission (ASIC). FP Markets is regulated by the Cyprus Securities and Exchange Commission (CySEC) for European operations.
Lastly, they are a registered company in St. Vincent and the Grenadines, regulated by the Financial Services Authority St. Vincent and the Grenadines (SVGFSA).
Final Thoughts on FPMarkets.com
This low-cost broker platform is one of the best places to participate in forex and CFDs without being gauged by insane commissions and hidden fees.
FP Markets is one of the top trading platforms and offer users excellent customer service, plenty of trading opportunities, and low fees.
Risk Warning: CFDs are complex instruments and come with a high risk of losing money rapidly due to leverage. 79% of retail investor accounts lose money when trading CFDs with this provider. You should consider whether you understand how CFDs work and whether you can afford to take the high risk of losing your money.