XTB.com (formerly X-trade Brokers) is an online forex trader founded in Warsaw, Poland in 2002 which became the first leveraged foreign exchange brokerage on the Polish market. Years later, with access to over 1,500 trading markets, XTB.com has grown into a successful trading platform with a number of high-quality features and an emphasis on educating their clients.
XTB.com offers their clients comprehensive access to over 1,500 markets including forex, indices, metals, and commodity markets, as well as industry standard trading applications and average or better trading costs.
XTB is currently traded on the Polish exchange and regulated by the Polish Financial Supervision Authority, while also being regulated in the UK and registered with the FCA.
Although Forex spreads are consistently better than average, spreads, trading costs, and account fees are only about average. XTB's proprietary trading platform, xStation5, as well as MetaTrader 4 are both available within the site.
Top Features of XTB.com
XTB.com's standout features include their low spreads and educational features. Below we'll go into the specifics of what you'll get with your XTB.com account.
Account Types
Standard and Pro accounts are available to traders, and only Pro account holders are charged a per trade commission, in exchange for access to full professional forex market trading prices.
The Standard accounts featured below-average spreads, and with the Pro account, the spreads go even lower than the industry standards. The spread width will change depending on the type of account a client is using. Investors using the Standard account can use stops, which does increase trading costs, but will also give traders more protection.
Traders are welcome to open demo accounts to experiment with trading, either within the site's xStation5 platform or with MetaTrader.
Protection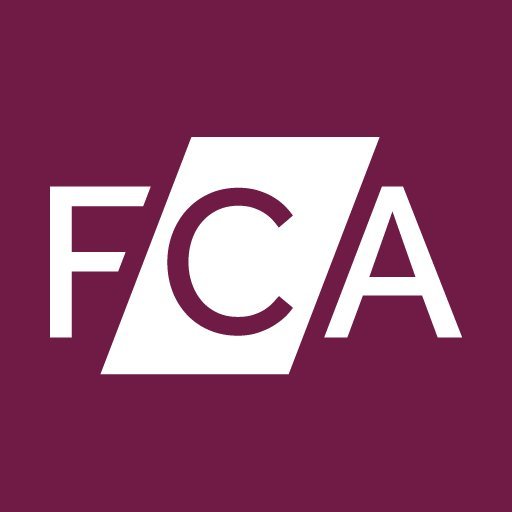 Unlike many online brokers, XTB's financial protections do not extend beyond those required by the FCA (UK). Although this is notable, for most traders it will not be prohibitive, as it means that traders are protected under the Financial Services Compensation Scheme, which protects investments up to 85,000 GBP.
Also, clients' funds are held in segregated accounts in top-tier banks, which are also subject to regulation by the FCA. Other than negative balance protection, stop loss and slippage protection are only available on the "basic" account level, which features caps on maximum trade size as well as a wider fixed spread.
Minimum Deposit
To open an account, there is no minimum required deposit. Following the opening deposit, there is no minimum maintenance balance required.
Education
XTB's educational services, offered within their "Trading Academy," are one of their finest features. The education section of their site is helpful and easy to navigate, featuring an intuitive lesson structure with both videos and quizzes designed to enhance traders' skills. These lessons are mostly geared towards beginners, but there are also plenty of offerings for advanced traders as well.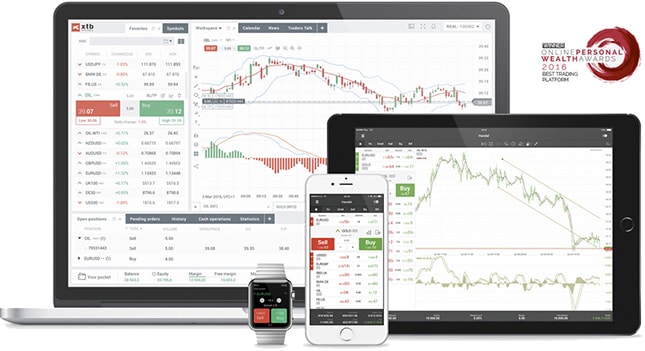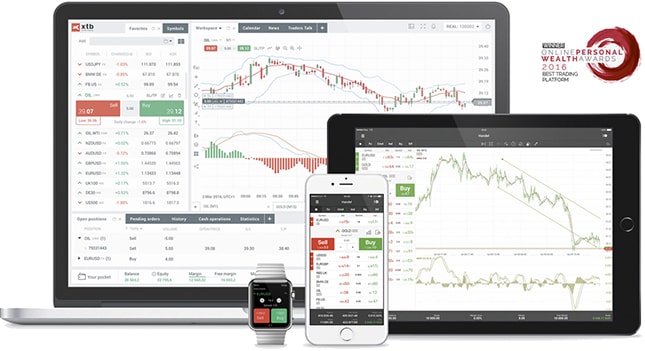 Almost all online trading sites feature an educational component, but XTB seems to have taken this section to the next level, offering comprehensive lesson plans for every level of trader. XTB's range of educational topics is broad, from the basics of forex trading to technical and fundamental analysis, as well as tutorials on MT4 and xStation.
Basic educational features include getting to know the forex market, exploring XTB's trading platforms, and understanding CFDs. Intermediate courses include risk management and technical analysis, BitCoin, and central bank policy. Expert and Premium courses involve advanced trading techniques as well as tips from outside experts.
Partnership
XTB.com has plenty of opportunities available for partnership, so that traders can start making commissions by introducing new clients to XTB.com's services. As soon as a new broker has been introduced and signs a contract with any of the X Open Hub companies, the introducing trader will start taking a commission.
Available Products
XTB.com gives their clients access to a relatively broad range of financial instruments including foreign currency exchange, indices, commodities, crypto-currencies (Crypto is not available to UK users), and equity CFDs.
ForEx

The largest financial market in the world is the foreign currency exchange market, and XTB gives users access to over 50 currency pairs, 24-hour trading, leverage up to 1:500 (UK users get 1:30 maximum), and relatively tight spreads, starting at 0.28 pips.

Indices

XTB lets you place CFDs (contracts for difference) on over 20 stock indices from around the world, with spreads starting at 0.39 pips, and leverage up to 1:500 (UK users get 1:30 maximum). Stop losses are offered on indices, free of charge to the client.
Commodities

Trade CFDs on energy, precious metals, or agriculture from commodity changes from all over the world including gold, silver, and crude oil.
Cryptocurrencies

With the exception of UK users, XTB gives you the ability to trade CFDs on five cryptocurrencies including BitCoin, Dash, Ripple, LiteCoin, and Ethereum, with spreads starting at 0.014 pips.
Equity CFDs

Clients get direct access to equity markets from around the world with leverage up to 1:10 and access to 1500 global shares.
Desktop Experience
XTB's trading platform, xStation5, features charts, watchlists, menus, and notifications. With familiar menus, traders will be able to get started right away entering orders, modifying charts, and creating watchlists. Position sizes are customizable, and defaults are easy to set.
Although it is a quality interface, xStation5, unfortunately does have a few drawbacks. It does not feature backtesting, pattern recognition, algorithmic trading, or custom indicator capabilities. Traders do have access to fast deal execution with over 50 currency pairs, with leverage ratios of up to 500:1 available for international clients.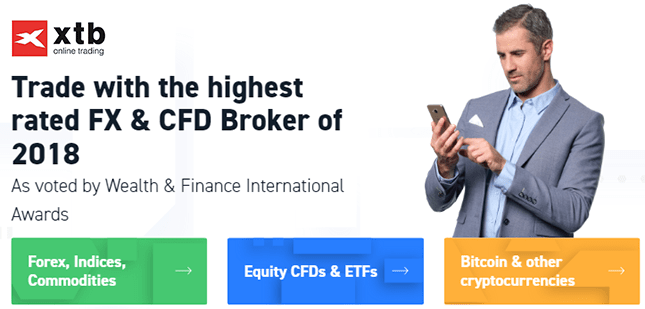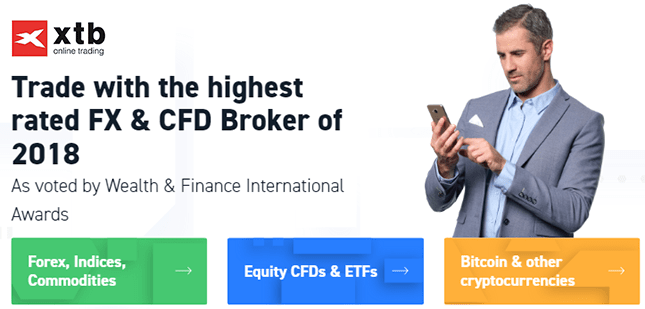 Traders who are already familiar with MetaTrader 4 will be happy to know that their standard platform is also available with XTB.com.
XTB has used the MT4 White Label program to customize their own MetaTrader platform, and the results are quite good. The key to this is their Smart Executor program, which automatically controls your trades, no matter the size. The Smart Executor also decreases trader's operational costs, as less dealers are needed.
Mobile Experience
xStation5's capability includes most of what's available on the desktop version, minus some key features such as price alerts. Despite this blind spot, the mobile app makes it easy to access complex order types, charting, and account details, whether you're on Android or iOS.
Limited trade functionality is also available via the Apple Watch. Trader Sentiment helps traders know what's trending in the market. The Stock screener helps traders find what investments are available and meet their criteria.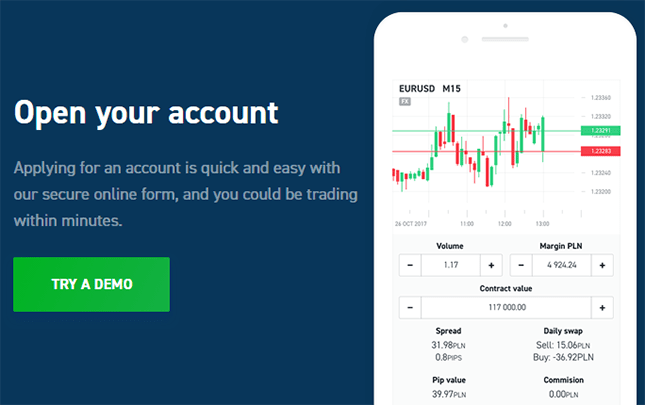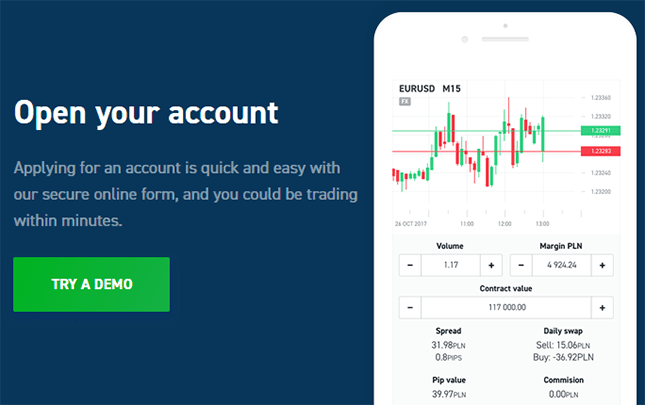 XTB Prices
Overall, XTB.com has very low costs and fees. With XTB's Pro account, the fees for certain indexes and forex pairs go even further below the industry average.
Deposits can be made through bank transfers in U.S. Dollars, Euros, GBP, or Hungarian Florins. Bank transfer deposits are made free of charge.
Liquidity Provider
In addition to acting as your online broker, XTB is closely connected to X Open Hub, which serves as a liquidity provider. Liquidity providers give traders the ability to hedge their risks by connecting brokers, banks, hedge funds and traders to add liquidity to the joint market. Use their Most Popular feature to discern what is being traded in X Open Hub's deep liquidity pool, or trade in foreign indices, cryptocurrencies (Crypto is not available to UK users), and forex.
Criticism of XTB.com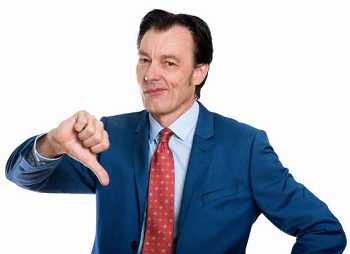 Despite the quality of their services, there are a few criticisms of XTB which we should address here. For example, account protection does not extend past that required by UK financial regulations. Although their services are regulated by the FCA and featuring negative account protection, we feel more could be done in this area.
Also in the protection department, stop losses are only available on the "fixed-spread" basic account, and traders cannot use custodian banks to hold their capital.
Lastly, unlike many online trading platforms, XTB does not offer social (or "copy") trading, nor do they offer Virtual Private Server (VPS) services or money manager accounts.
Customer Support
Anytime the markets are open, XTB's customer service representatives are available via phone, chat, or email. Phone and chat support can be launched from the trading platform, as can educational resources and FAQs.
Phone support seems to be responsive, yet chat is often redirected to an email form. Customer support is available in 16 different languages which is impressive.
For those investors who happen to live in London, the firm also maintains an open-door policy.
XTB.com is among the most popular online trading services available within the financial industry. Over a decade into their existence, they have proven their quality and have thousands of satisfied customers around the world, providing access to over 1,500 trading markets.
Although their educational services are some of the finest in the industry, some users will certainly be disappointed in the lack of social trading feature, which has become a more popular feature with online brokers in recent years.
Despite this fact, for experienced traders who know what they're looking to trade, XTB.com is an excellent choice for your online broker.
Risk Warning: CFDs are complex instruments and come with a high risk of losing money rapidly due to leverage. 82% of retail investor accounts lose money when trading CFDs with this provider. You should consider whether you understand how CFDs work and whether you can afford to take the high risk of losing your money.