About Binance.com
Are you thinking about joining Binance.com? Here's what you need to know before you get started on their platform.
Binance.com is a cryptocurrency exchange, which means it specializes in currencies like Bitcoin, Ethereum, and their native asset BNB. It doesn't deal with other currencies much unless it comes to buying or selling cryptocurrencies, so it's mainly worth considering if you want to buy, sell, or trade cryptocurrencies and nothing else.
Binance.com should not be confused with Binance.US, the American-focused branch of the company. Binance.US licenses and uses Binance's underlying technology but is functionally a separate company subject to additional regulatory oversight and offering a different list of cryptocurrencies.
Here's what you should know about the different aspects of their ecosystem.
Binance
Binance itself is the primary trading platform, available on both desktop and mobile devices. That's most of what this article is about, so I won't go into too much detail here. What's vital to know is that it's just part of their larger setup.
Academy
Binance's Academy is mostly available on their website and serves as an educational area to teach users about blockchain technology, cryptocurrency, and similar topics. The Academy introduces specific currencies and explains how they stand out from others, maintains a forum for asking questions, and tries to teach users how to be better traders.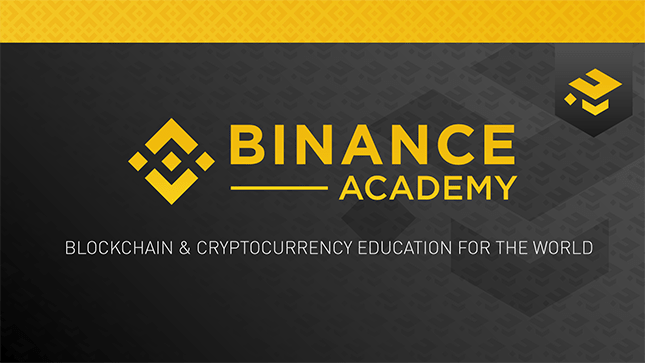 Charity
Outside of its profit-focused activities, Binance runs a charitable foundation that allows users to donate cryptocurrencies to specific projects. They're quite serious about the charity aspect because they charge nothing for their donations and give 100% of it to the selected organizations.
This has a couple of benefits. First, functionally free donations mean that people who want to donate cryptocurrencies can do so without having to sacrifice a noticeable chunk of what they've raised.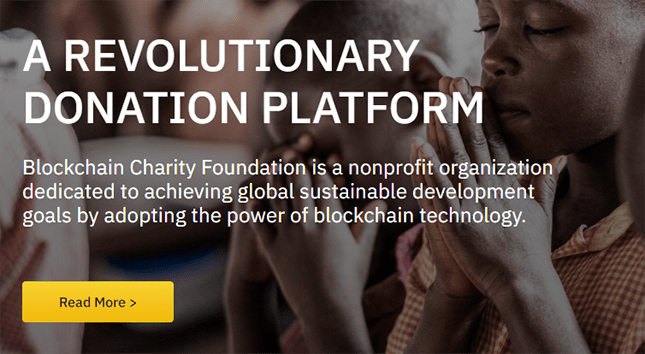 Second, the power of blockchain technology means donors can see how each unit of a donation reaches and helps achieve specific goals. That kind of currency tracking is hard to do with traditional money but relatively easy with blockchains.
As a measure of impact, Binance has raised over $10 million in cryptocurrencies to help address the Covid-19 pandemic and over $17 million to help with Australian bushfires. That's the performance you can only get with a major trading platform, and the fact that they operate this service as a genuine charity setup is a strong point in their favor.
Labs
Now, this is interesting. Binance Labs isn't quite what the name implies, though. Instead, it's an investment platform that Binance runs to help startups and entrepreneurs bring new blockchain projects into existence.
This is a net win for them because more high-quality services mean more people will trade in cryptocurrencies and blockchain projects, and they benefit through trading fees and other costs.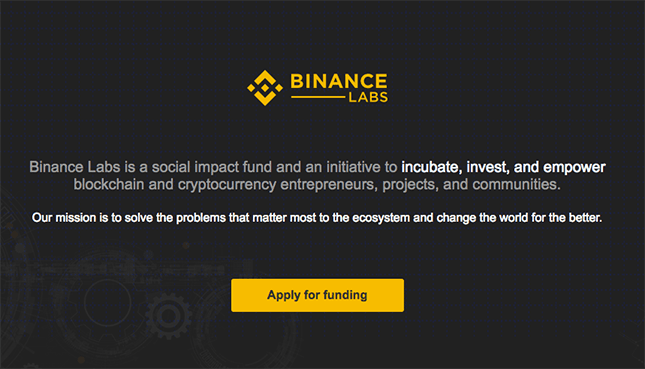 Blockchain investment also provides a second source of revenue for Binance. While it isn't anywhere near as much as their usual fees, blockchain technology is too useful to disappear. Investing in high-quality services now gives Binance ways to adjust to changing markets and regulatory environments, so it's a smart move.
In many ways, Binance Labs is the real heart of their ecosystem. It's functionally reinvesting the profits from blockchain technology to make more technology, and that's mostly a self-perpetuating cycle as long as the investments themselves are sound.
Launchpad
Launchpad is a marketing service that allows Binance to leverage its strength as a colossal cryptocurrency exchange. If projects meet the platform's requirements, they can get significantly greater exposure and a much larger user base once they finally go live.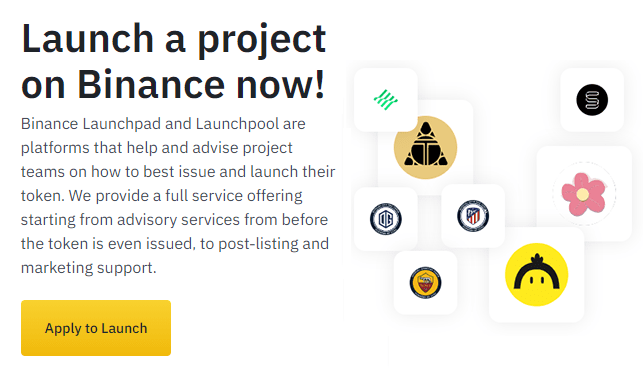 Binance's motive here is fairly apparent. When projects that launch through them are successful, Binance benefits through trades (and, sometimes, other investments). A history of successful launches also means more people will come to them for help with the launch, allowing them to choose the best options and go from there.
Overall, it's an extremely tidy system and one of the many ways that Binance actively supports itself. It's good for users, too, since high-quality cryptocurrencies and blockchain services have genuine value in the modern world.
Research
The Binance Research wing sells itself as offering institutional-grade analysis and in-depth insights for trading. This section is for more advanced users but addresses topics like cryptocurrency user behavior, crypto brokerage trends, and other platforms.
Trust Wallet
I dislike this name because it's a little on-the-nose. Trust Wallet is a mobile cryptocurrency wallet that Binance bought in 2018 and has since transformed into its official asset wallet. As a wallet, it's designed for fast and easy trades, and it broadly works with different assets.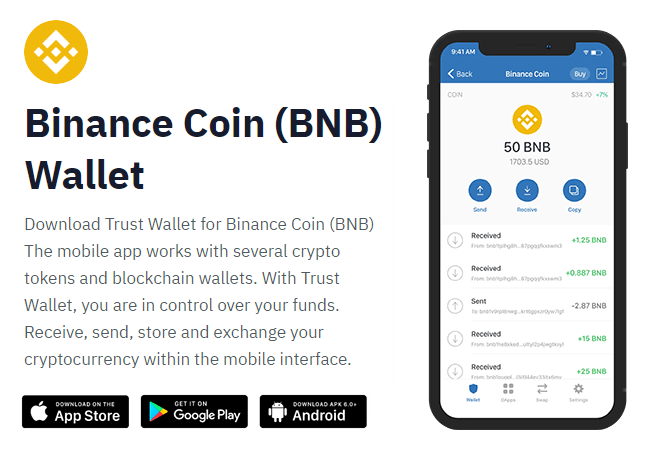 More notably, Trust Wallet also includes a DApp browser. For those who aren't familiar with them, DApps are decentralized applications, or applications that run on peer-to-peer networks through blockchains. Examples include games like Cryptokittes, some online gambling systems, and even blogging.
Trust Wallet allows you to access many of these without even leaving your wallet, which is a nice touch.
Top Reasons to Join Binance.com
There are a few reasons to join Binance over some of its competitors. Statista reports that as of February 2021, Binance is the world's largest cryptocurrency exchange based on activity over a 24-hour period, with its closest competitor, HBTC, having roughly half the trading volume.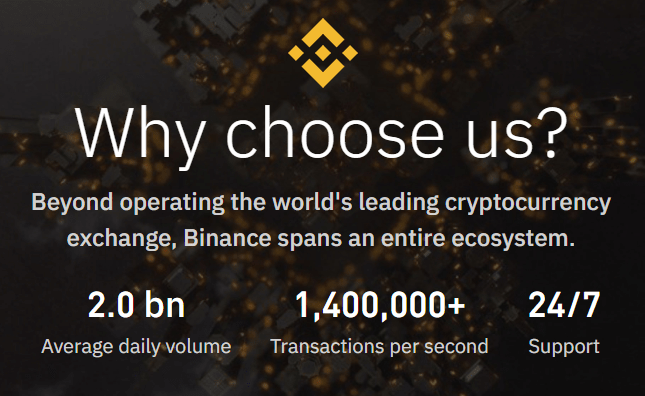 Size matters when you're dealing with cryptocurrency exchanges. Bigger exchanges have more liquidity and more ability to fulfill trades in a timely manner, and better technology and support. We'll talk more about customer service in a bit, so all you need to know for now is that it's pretty good.
More notably, Binance manages an entire ecosystem of services outside of its primary marketplace activities. This gives it a level of knowledge and support that few other companies can match.
Binance Costs
Binance uses a variable trading fee system based on either your 30-day trading volume calculated in BTC or your balance of BNB. Before I go into this any further, I need to explain the BNB a little more.
As the acronym hints, BNB (or, as I like to call them, Binance Bucks) are the native coin of the Binance Chain. This is their primary transaction currency, usable for making in-store payments and fueling transactions.
Binance naturally wants their native coin to be highly-valued, so they encourage buying and holding it in your account. If you don't have enough in your account and aren't trading BTC, you're at the lowest level and have the highest fees of 0.1% for both types of trades.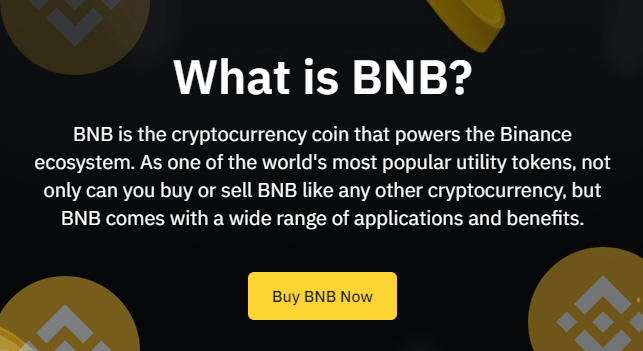 Binance refers to the trade types as Maker (orders that go on the books partially or fully for a future time) or Taker (trades that fill immediately). You can always pay BNB to get a 25% discount on trades, but you'll need to keep holding onto it if you want lower rates consistently. Thus, Binance encourages both buying and using their basic currency.
Costs slide down on a scale, with Maker fees dropping faster than Taker fees, to a standard low of 0.02% and 0.04% (a reduction of 80% and 60%, respectively) if you reach the maximum level.
Other discounts may apply if you have referral bonuses or similar benefits. As with most cryptocurrency exchanges, Binance has a lot of different fees for a lot of different activities, so you'll need to check out their fees page for the latest updates.
Customer Support
Binance offers 24/7 support for any problems you experience, although they prefer you to check their FAQ page first to see if that answers your questions. This is sad, but not surprising. They claim to process about 1.4 million transactions per second, and if even a tiny fraction of those needed actual human support, they'd be overwhelmed near-instantly.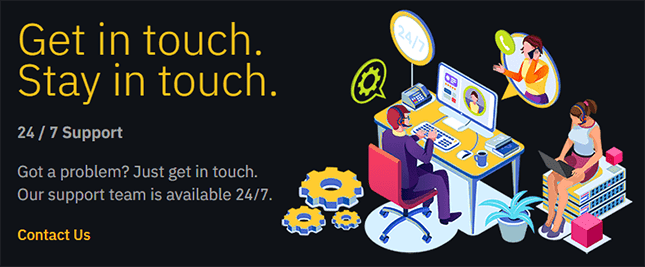 Binance is literally an economy of scale that way, but they offer genuine support for those who need it.
Binance Regulation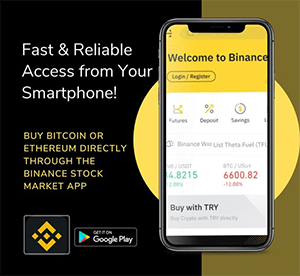 Like all currency exchanges, including cryptocurrency exchanges, Binance is subject to tight regulation if it wants to accept customers from certain areas. It avoids certain markets because of this, notably including China and the United States. American users have access to Binance.US but are strictly forbidden from trading on the primary platform.
By avoiding locations with heavy regulation, Binance can avoid most of that and continue functioning as a cryptocurrency exchange for the rest of the world. A large minority of its daily trading volume comes from the Asia region, with the rest scattered around the rest of the world.
Final Thoughts
Binance is a solid platform with deep asset reserves and a commitment to general quality while trading. Size matters in this industry, so they're certainly worth checking out… if you're in one of the regions where they operate.
They actively seek investors from banned countries, including the USA and China, so Binance isn't a good option if you live in those areas. That may change in the future, but at least for now, it's better to avoid trying to spoof them.
Risk Warning: CFDs are complex instruments and come with a high risk of losing money rapidly due to leverage. 79% of retail investor accounts lose money when trading CFDs with this provider. You should consider whether you understand how CFDs work and whether you can afford to take the high risk of losing your money.