I have a love/hate relationship with online trading. On one hand, I love how I can go online and access a wide variety of markets I'd otherwise never have access to. Over the years I've had a lot of fun (and some reasonable success) with both binary options trading and forex trading.
On the other hand, I hate how difficult it can be to find a reputable broker. Many binary option traders, for instance, are located outside of the United States. I'm not going to pretend I'm an expert in U.S. financial law, but I do know there are certain legal protections in place here which aren't necessarily available in other countries. In short, reputation and legitimacy are pretty big issues when it comes to online financial companies.


HY Markets is a little different from the pack. What makes them stand out? Check out my full review below.
About HY Markets
HYMarkets.com is a trading platform based in London. Their website was founded in 2008, although the business itself has existed for over 30 years. HY Markets is a division of the Henyap Group, a well-known global conglomeration with various business and financial services. They span three continents and 20 countries. This isn't just a few guys who created a binary options website – HY Markets is a major institution.
Top Features
HY Markets trades most popular capital markets. Aside from Forex, they also offer metals, energy products, commodities, indices, stocks and more. Experienced traders will be pleased to see that over 30 currency pairs are also offered.
The ability to trade across these multiple markets is a pretty big deal. Traders are able to easily diversify their portfolios in response to changing markets, all from one easy-to-manage integrated account.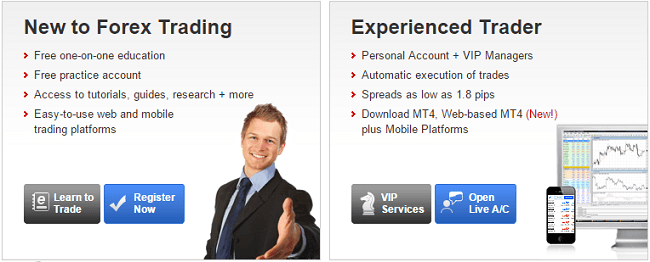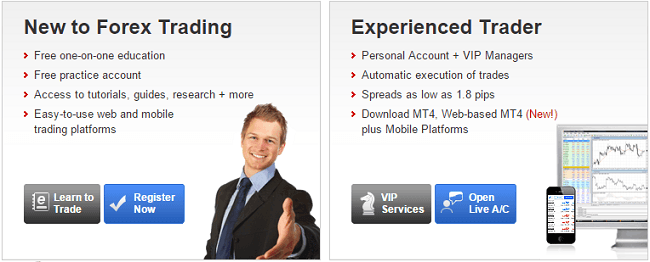 They offer a full spectrum of services which are very attractive to serious traders. You get instant execution on live tradable prices, low spreads and no commissions.
Your experience is fully customizable, with complete control over which charts you want to view, how you want to organize your trades, and more.
A Personal VIP Customer Service Representative is available. This person can help you set up and manage your account. They can even make trades for you over the phone, as well as send you text messages notifying you of specific market activity.
Pricing
HY Markets has four account types. Each account has 1.8 pip spreads and leverage of up to 300:1 (except the HY Pro account, which I'll get to later). Most of the accounts use the HY Webtrader platform (again, except for HY Pro.) Also, every account has full mobile platform support.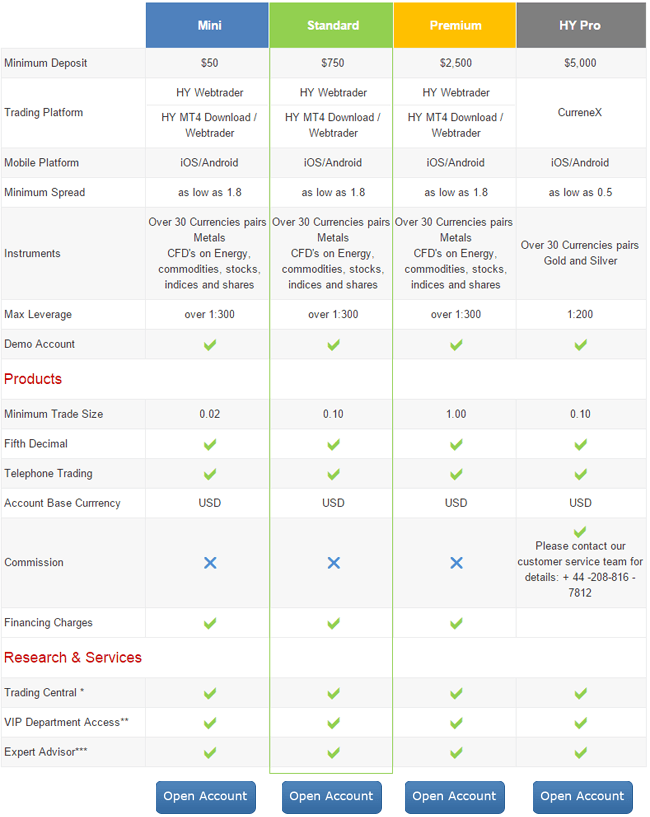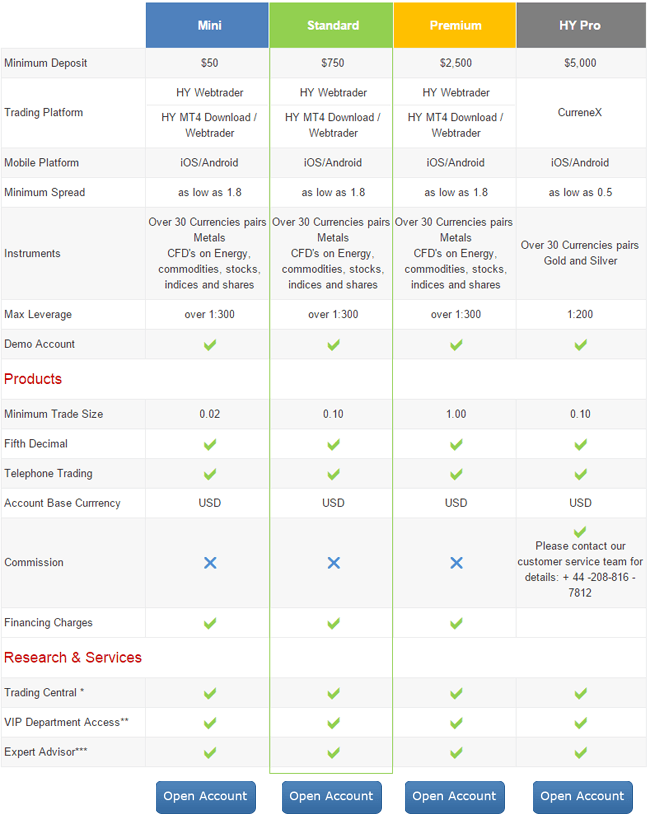 The Mini account is a great way to get your feet wet without fully committing to anything big. The Mini requires only a $50 minimum deposit and has a minimum trade size of .02. Next up is the Standard account, which requires a minimum of $750 deposit. Minimum trade size is .10. The Premium is the high end option, with a minimum deposit of $2,500 and a minimum trade size of 1.00.
The HY Pro is the fourth account type, and it's a bit different than the others. The minimum deposit is $5,000, with a minimum trade size of .10. The minimum spread can be as low as .5. Also, the instruments are a bit different from the others. You can trade 30 currency pairs, gold and silver. The trading platform is CurreneX.
Demo Account
There's also a free demo account, which I highly recommend. You get 14 days to completely explore the entire service, including the HY Markets Webtrader and the HY Markets MT4 Download platform. They even give you $50,000 in fake money to play with! My normal trading accounts are always much lower than that, so I found the demo not only informative, but also pretty fun. Once I realized I was going to start trading with real money, I blew through about $20,000 virtual dollars in about 45 minutes, making all the wild, speculative trades I'd never dare in real life.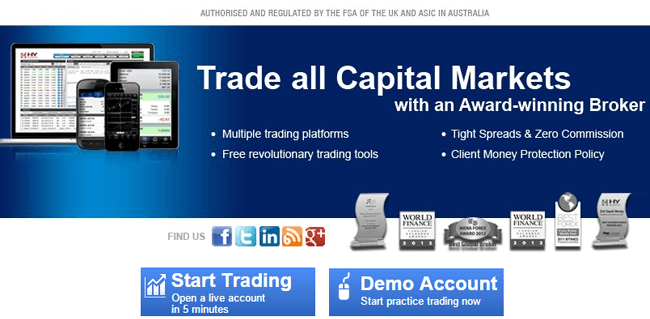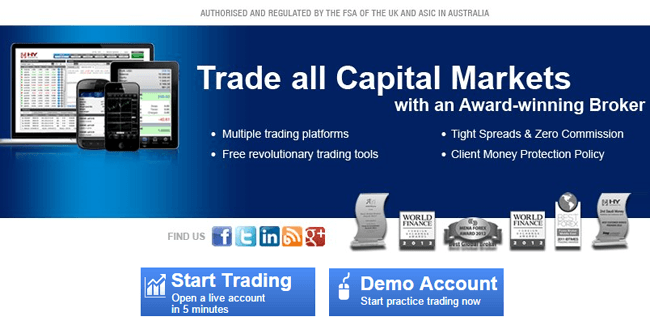 Registering for the demo is free. You don't have to give HY Markets any of your financial information, either. So there's no worry that you'll find yourself with an actual account when the demo is over (unless you want one, of course).
Criticism of HY Markets
To put it nicely, the home page is filled with content. To put it another way, the home page is cluttered. There are at least ten separate boxes filled with different information. When I first landed on the home page, I was overwhelmed as both an amateur investor and a professional web designer.
Still, I went to the site to invest. Once I figured out how to navigate the site, the actual investing part worked great. In fact, the more time I spent on the site, the more I appreciated having so much information at my disposal. I just wish the site was a little less intimidating to first time visitors.
Customer Service
One great thing I noticed about HY Markets is that they really want their investors to be informed. I've certainly seen plenty of Forex sites which gloss right over the associated risks. Not HY Markets. They present the risks right up front, and they don't want you to trade unless you have at least a solid understanding of what you're doing. To be honest, when a site tries to present any type of investing as a no-risk venture, I become immediately suspicious.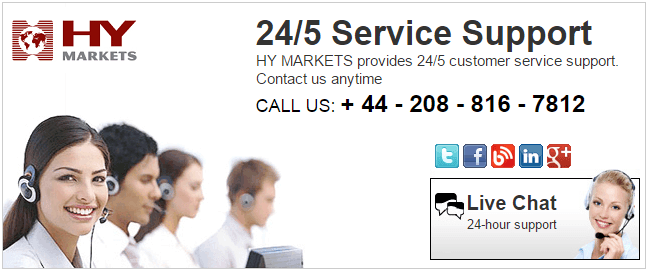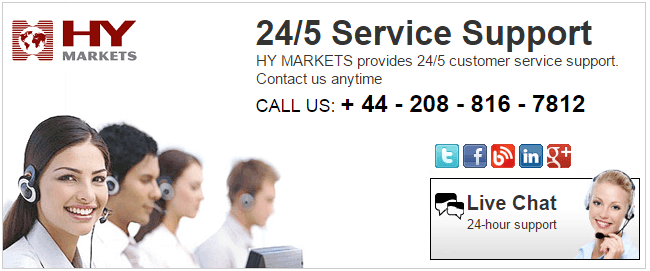 Not only that, but HY Markets seems dedicated to education. They have a lot of helpful resources online including recent news, FAQ's and blogs. Between the resources and the demo account, I really learned a lot.
Of course, sometimes you just need to talk to a person. HY Markets has live chat and phone support available 24 hours a day, five days a week. This is right in line with other financial institutions. The markets are closed on the weekend and most all aspects of the financial world take those days off. Live chat and phone support are based in England, and there's even a Call Back feature on the site.
For review purposes, I made up a question and used the Call Back feature. I was talking to a live support person within the hour. She was very friendly and knew what she was talking about.
Additionally, the site has specific emails address for different departments including Technical Support and General Information. This might not sound like a big deal, but it absolutely is in the world of online Forex trading. I could actually direct my question to the appropriate person.
Final Thoughts
HY Markets claims you can create an account and start trading within five minutes of landing on the home page. While that's certainly possible for some, I was way too overwhelmed with the sheer volume of info to even think about creating an account right away. But I stuck with, mainly because of HY Marker's excellent reputation.
I'm glad I did. This is a powerful trading platform. From just one account, I could trade a huge variety of assets. HY Markets is about far more than just Forex. It's actually a powerful investing platform. I may not be a professional investor, but I know professional strength financial tools when I see them. I give HY Markets my highest recommendation.