Trading platforms are complex. It's hard to find an online trading platform that's both comfortable to use and offers professional trading that you can trust. In a time where a global pandemic is the new normal — with recent ups and downs thanks to COVID-19's effect on financial markets — it's even more critical as a novice or advanced trader to make sure you can trust the online broker you sign up with.
And let's face it: when you're tasked with choosing the best online brokerage company for your individual trading needs, it can be overwhelming. Luckily, it doesn't have to be.
If you've been looking for an innovative, reliable online brokerage company, you don't have to look any further than IFC Markets.
IFC Markets is a brokerage company in both contracts for difference (CFD) and Forex markets with its own advantages and exclusive instruments. This platform can provide you with a plethora of trading instruments — more than 600, in fact — from Forex to precious metals and CFDs.
Here's my take on IFC Markets, including its strengths and weaknesses as an online broker.
About IFC Markets
Since 2006, IFC Markets has operated under the international standards for brokerage services. IFC Markets Group is a group of experienced companies that operate in financial markets: IFCM Cyprus Limited, IFCMARKETS.CORP. and NetTradeX Limited. Together, they provide trading in hundreds of instruments, from stocks to commodities to cryptos and indices.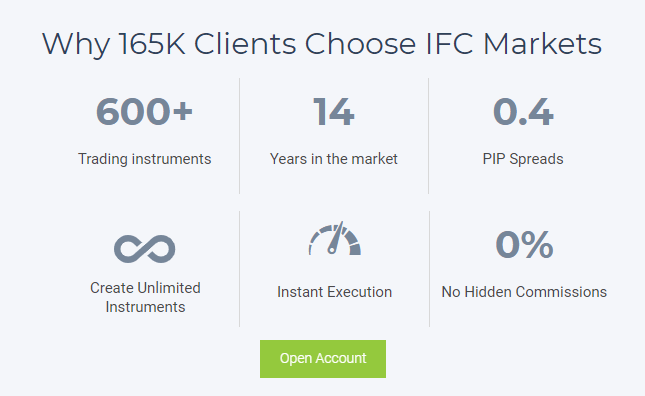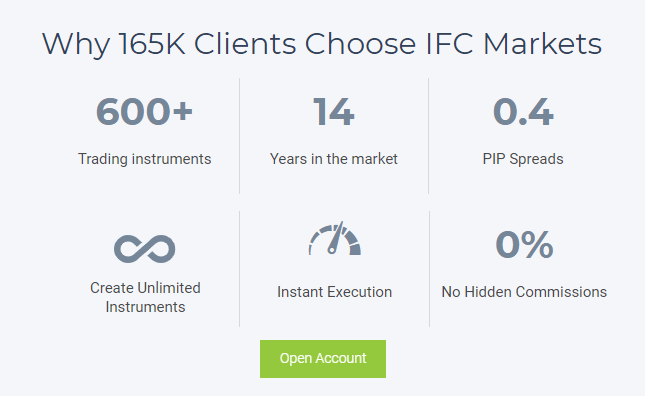 Its 14 years of experience is a confirmation of IFC Markets' reliability. Likewise, its years of compliance with global standards shows just how protected and regulated it is as a brokerage company.
There are numerous options for online brokers. That being said, IFC Markets has some signature, handy features worth checking out.
Top Features of IFC Markets
IFC Markets stands out from its competitors due to its signature features. These key features can help you decide whether or not IFC Markets is a good fit for you as a trader.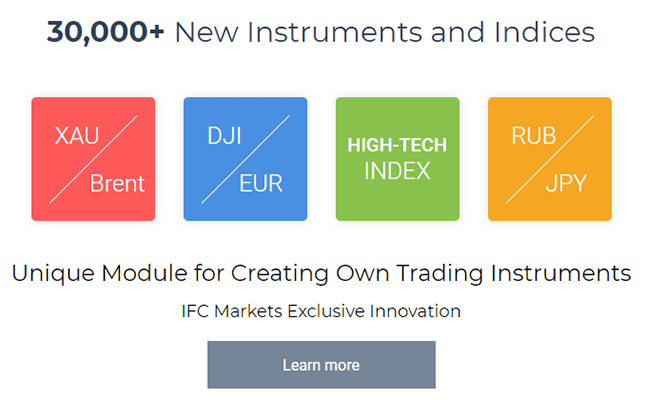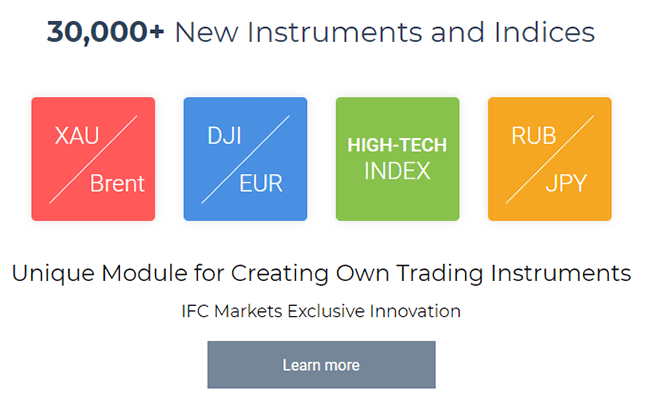 This online brokerage company offers its clients everything from educational videos and e-books to help new traders learn the trade quickly to multiple trading platforms and tools, not to mention regulations meant to protect clients. Here's what I believe are IFC Markets' top features.
Education Center
IFC Markets has an online Educational Center that helps new traders gather all the information they need to understand concepts like CFD and Forex trading, profit and loss calculations, and various trading platforms. This platform also provides users with video tutorial guides to further elucidate CFD and Forex trading. An introduction to technical and fundamental analysis is provided too.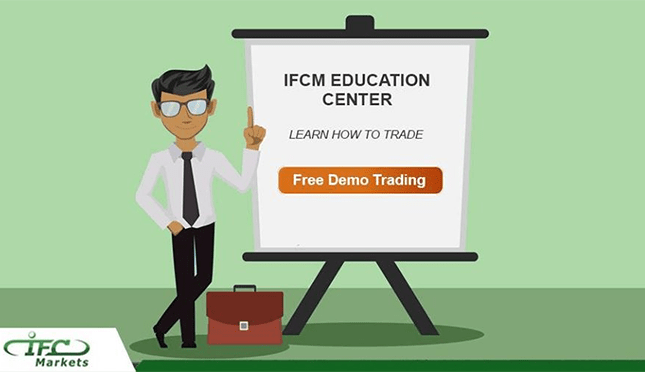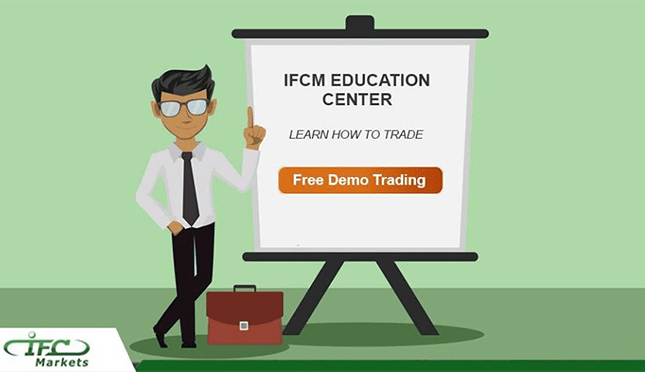 If tutorial videos aren't your style when it comes to learning, IFC Markets also has a plethora of e-books on its websites. You'll be able to use those e-books to learn at your own pace about things like the different features of Forex and CFD trading, common trading mistakes, technical indicators, personal instruments, and the basics of Dow Theory, among other subjects.
Trading platforms
It's very convenient to be able to pick and choose which trading platform you'd like to use. Luckily, IFC Markets offers multiple trading platforms, such as the NetTradeX Trading Analytical Platform. Trading with NetTradeX also has its own signature advantages, like more instruments, faster trade execution speeds, and of course, portfolio trading.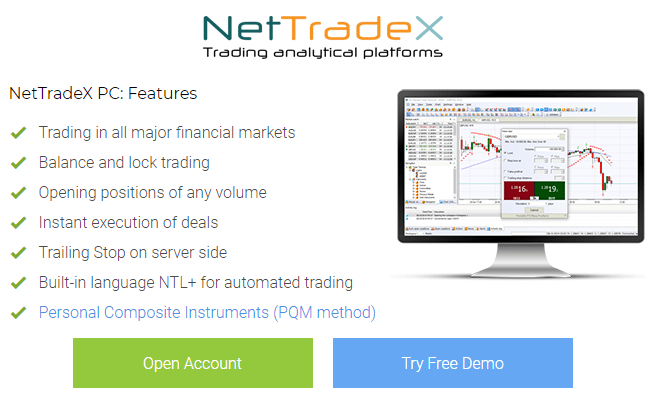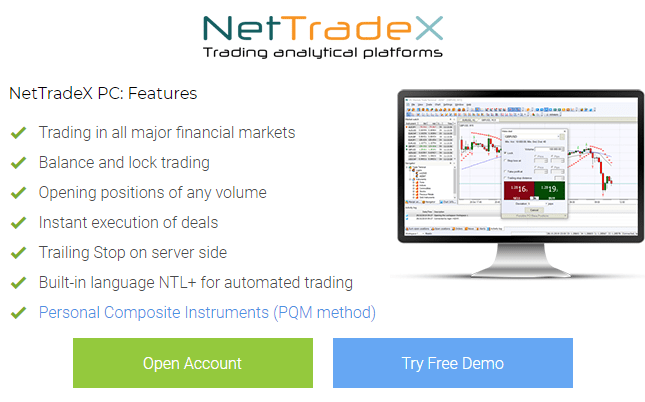 Another offered platform is MetaTrader 4 trading platform. You might have heard of it since it's one of the most popular platforms among traders. It's versatile and is offered on PC, Mac OS, iOS, and Android.
Similarly, IFC Markets also offers MetaTrader 5, a step up from the previous MetaTrader 4. The main differences are the increased amount of chart timeframes and technical indicators, as well as its focus on trading stocks. However, MetaTrader 5 is only available if you're using a PC that runs Windows OS.
Both NetTradeX and MetaTrader have mobile applications that can be downloaded from the Google Play Store, the Windows App Store, and of course, the Apple App Store. If you use either of those platforms to trade, it's even easier to access the features on the go.
Trading tools
IFC Markets offers its traders a whole host of trading tools. One that I use often is the Economic Calendar. It's essentially what it sounds like: a calendar that shows data release, upcoming events, or breaking news announcements that affect financial markets. That way, you're staying updated while also keeping track of critical financial events. There's also a commodity market calendar so you can stay up-to-date with economic news with regards to commodity markets.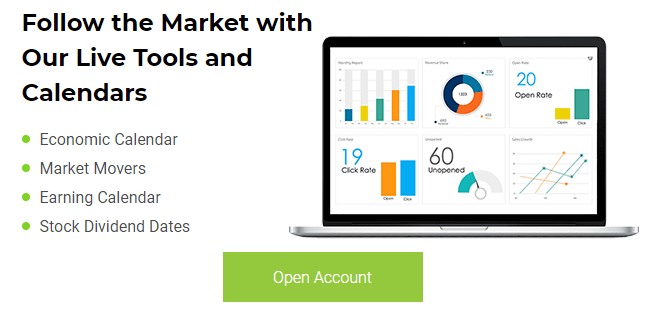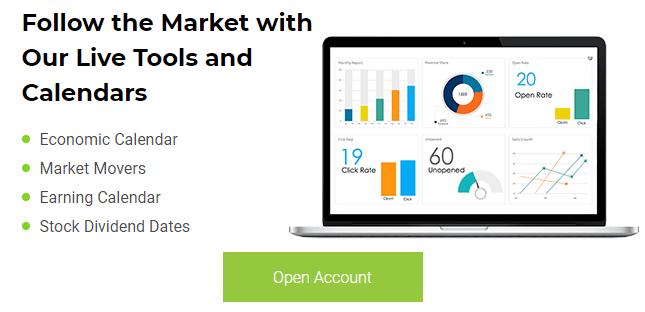 You'll also be able to use the portfolio quoting method (PQM). For newer traders, this is a way to study financial markets and analyze market dynamics. You can use it to make synthetic instruments (personal composite instruments) to explore the complexities of markets via NetTradeX.
As I mentioned earlier, IFC Markets also offers users CFD trading in over 600 instruments, including:
| | |
| --- | --- |
| | Equity indices (S&P 500, Dow 30, etc.) |
| | |
| | |
Strict Regulations for European Union Operations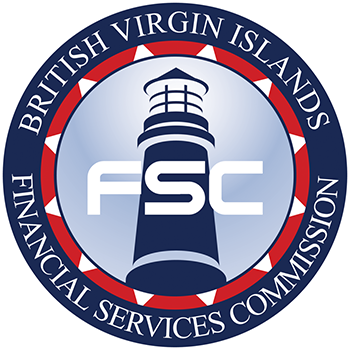 Brokerage firms are required to comply with specific criteria to ensure they stay licensed and that their trading is secure. IFC Markets Group serves both international and European clients, meaning it's regulated in multiple jurisdictions.
For example, IFC Markets Cyprus Limited is regulated by the Cyprus Securities and Exchange Commission (CySEC). IFCMARKETS. CORP. is licensed by the British Virgin Islands Financial Services Commission (BVI FSC). The Labuan Financial Services Authority licenses IFC Markets Ltd. The broker also complies with the European Commission's Markets in Financial Instruments Directive.
IFC Markets Costs
With IFC Markets, there are trading accounts with floating and fixed spreads from NetTradeX, MetaTrader 4 and MetaTrader 5 to choose from. This brokerage company doesn't charge commissions, which is a huge plus. Forex and CFD trading accounts can be in various currencies with the most trade in currencies such as USD, EUR, and JPY.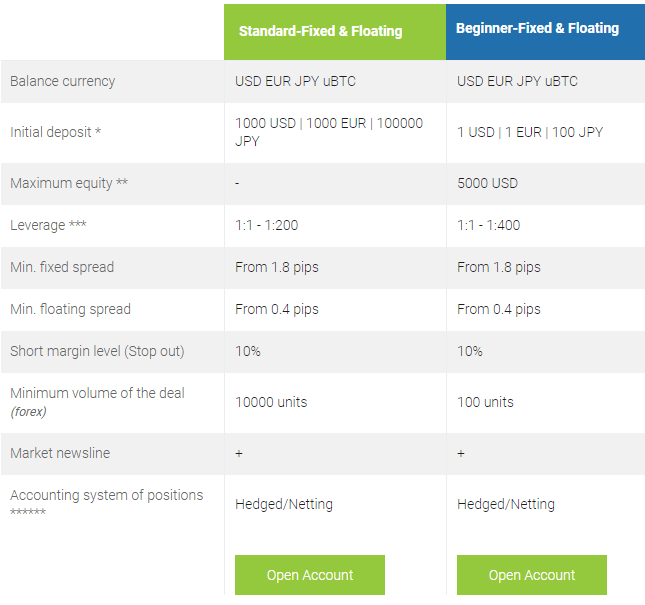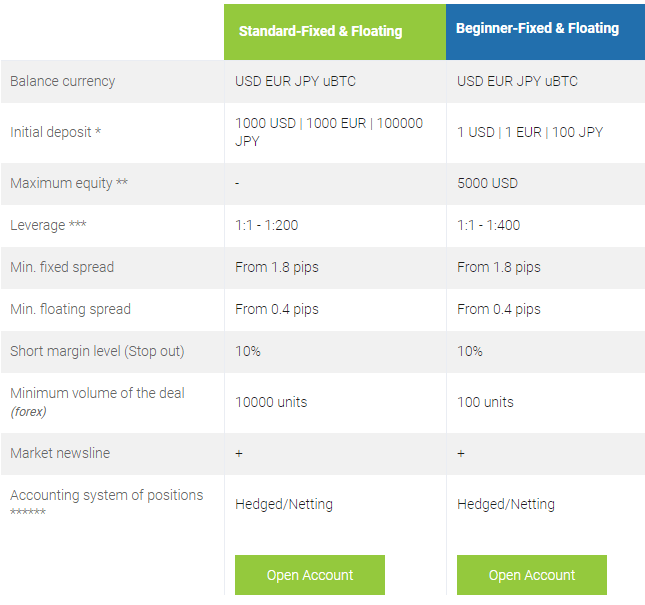 This brokerage company splits account types into two primary ones: standard (fixed and floating) and beginner (fixed and floating). For standard accounts, the minimal deposit amount is $1,000 USD and the maximum leverage is 1:200. For beginner accounts, the minimum deposit amount is $1 USD and the maximum leverage is 1:400.
There's also a demo (fixed and floating) option that will allow you to check out the various platforms while practicing trading methods with virtual funds. The demo online trading account is entirely free of charge, meaning you don't have to enter any credit card information. Take advantage of the daily free analytics, the lack of deposit and time limits, and of course, the educational center.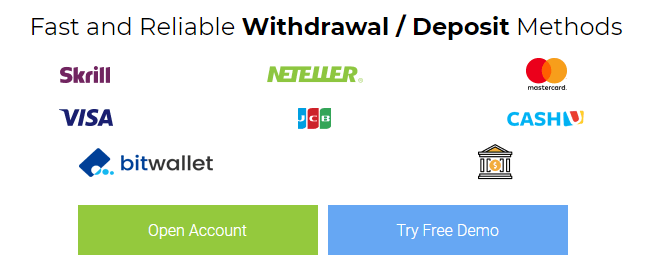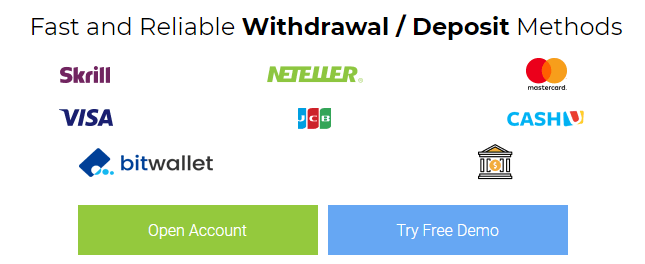 Having a demo can allow both new or experienced traders to test new ideas, backtest strategies, and generally become more comfortable with IFC Markets without actually risking precious trading capital.
The available deposit and withdrawal methods include wire transfers, banking card transfers, Bitcoin, and digital wallets, like CashU, Bitwallet, and Skrill.
IFC Markets Customer Service
As a global online broker, IFC Markets has stellar customer service that's also reliable in more ways than one.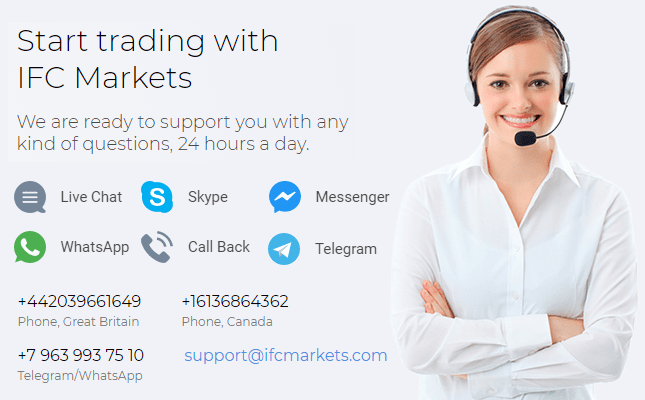 You can get these customer support services in more than 18 languages, from Arabic to Hindi to Czech. You'll be able to rely on whatever channel of communication suits your needs: email, phone, live chat, WhatsApp, Skype, or Facebook Messenger, among other options.
The IFC Markets customer support team can give you immediate attention during the trading hours from Sunday to Friday.
Criticism Of IFC Markets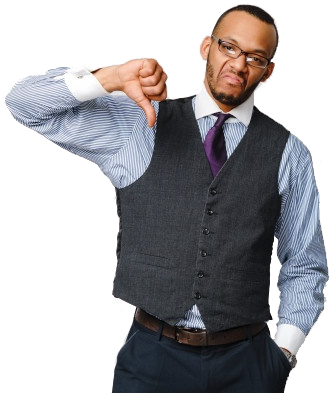 My most significant criticism of IFC Markets is the fact that this brokerage company doesn't accept clients based in the United States. Although this can be a deal-breaker for some, IFC Markets does offer its services to other areas of the world, including Africa, Eastern Europe, Latin America, and Asia.
There's also no social trading network, which I think IFC Markets could definitely benefit from.
Unfortunately, traders with IFC Markets don't receive bonuses or promotional offers, both of which can be found in this platform's competition. In a similar vein, this brokerage company also lacks in some trading instruments in comparison to top competitors.
Although it offers relatively good spreads, IFC Markets also doesn't have the lowest spreads. However, that didn't bother me as much since the difference is pretty minuscule, no matter the currency.
The Verdict
IFC Markets has been in the business for 14 years, and it shows. This broker serves an audience of 144,000 clients from all over the world.
This online CFD and Forex broker offers a variety of trading platforms, trading in multiple areas (like commodity futures, ETFs, and stocks). It's a secure and safe online trading brokerage company that you'll be able to trust wholeheartedly. And with instant execution and no hidden commissions — what's not to love?
It's clear that IFC Markets isn't just in it for the money: this brokerage company prioritizes educating its traders. That much is evident from all the educational tools the broker provides clients with.
So long as you're not based in the U.S., IFC Markets is an excellent option for those looking for a robust online brokerage company.
Risk Warning: CFDs are complex instruments and come with a high risk of losing money rapidly due to leverage. 79% of retail investor accounts lose money when trading CFDs with this provider. You should consider whether you understand how CFDs work and whether you can afford to take the high risk of losing your money.